Known as a rapidly growing city, Peterborough is housed in the heart of rural East England. Home to around 200,000 people, the city welcomes tourists from all four corners of the globe every year. Sharing its borders with Northamptonshire, Rutland, Lincolnshire, and Cambridgeshire, Peterborough is a thriving city that is filled to the brim with historic buildings and events to check out. With that in mind, here are a few reasons why you must check out Peterborough on your next trip.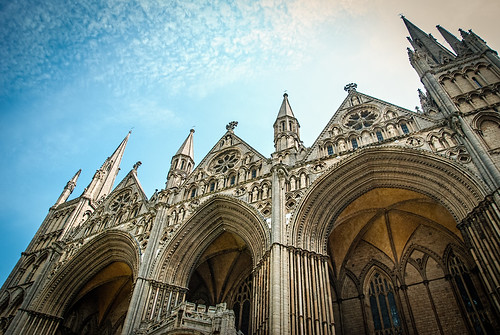 Peterborough Cathedral
With over 900 years of rich history embedded in this historic landmark, Peterborough Cathedral is a must see when in the city. The cathedral stands out from others around the country, thanks to its non-symmetrical front, as well as its quirky Early English Gothic style. Located in Cathedral Square, there are always plenty of events taking place in and around this ancient building. If you're not afraid of heights, you must take a trip up the tower where you can get a full 360-degree view of the city.
Nene Park
If you love the great outdoors, a visit to Nene Park is a must when in Peterborough. There are tons of water sports that you can take part in such as kayaking, and windsurfing, as well as cycle paths, a golf course, and rare wildlife to check out. Whether you're after a long walk to get some fresh air, or you enjoy getting up close and personal with nature, there is so much to see and do in Nene Park.
The Met Lounge
Peterborough has a thriving music scene that you may want to explore when in the city. With many places dotted across the centre offering live events and music, The Met Lounge is a firm favourite with tourists and locals. This alternative hub hosts regular music nights, ranging from local talent to international stars. There are also a variety of touring tribute acts who head to Peterborough each year, so if you're a music lover, no trip to Peterborough is complete without a visit to The Met Lounge.
Peterborough City Market
Regarded as the epicentre of Peterborough's trading community, the city's market has a vast number of stalls that sell all sorts of items. Whether it's furniture, food, or souvenirs to take home to your loved ones, the market is a popular destination for both locals and tourists. If you're in Peterborough between Tuesday and Saturday, a trip to the market should be on your list of things to do.
Sacrewell Farm
If you love the outdoors and want to meet horses, alpacas, and sheep, a trip to Sacrewell Farm won't leave you disappointed. There is also a farm shop that houses some fantastic local produce, meaning the foodies are well catered for too. At the farm, you can pick up plenty of organic fresh fruits and vegetables, as well as local dairy goods.
Whether you're into your history, music, or enjoy exploring the outdoors, Peterborough is a thriving city that plays host to thousands of tourists each year.