Situated in Suffolk, England, Ipswich is a town set on the River Orwell. With its waterfront being home to an array of galleries, cafés, and shops, Ipswich welcomes many tourists from across the country every year. Regarded as one of the most important locations in Britain, here are a few reasons why Ipswich should be next on your destination list.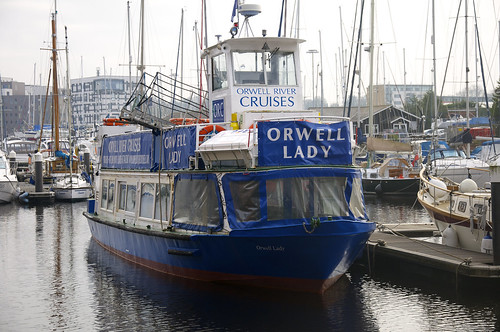 Explore on Foot
To get the most out of your trip to Ipswich, many tourists decide to embark on a guided walk where you can find out more about the history of the town, as well as hear about some of the famous characters who have made their mark in Ipswich over the centuries. There are regular walks that take place throughout the year, so it's best to check out what's available before heading to the town to avoid disappointment.
Sail Down the River Orwell
No matter how long you're in Ipswich for, no trip to the town is complete without a sail down the beautiful river Orwell. There are plenty of options to pick from, which begin at the bustling marina found at Ipswich's waterfront. As you leave Ipswich, the scenery changes, giving you plenty of glorious views to take in as you hit the water. Cruises are available from various operators which also feature brunch or afternoon tea, as well as birdwatching expeditions.
Explore Christchurch Mansion
Erected in the 16th century, Christchurch Mansion was built as a gentleman's town residence. In the present day, there are a range of wonderful displays to check out by famous artists such as John Constable and Thomas Gainsborough. Once you arrive at Christchurch Mansion, there are layers of different collections and rooms to immerse yourself in, including a fascinating collection of Victorian games and toys. Entry to Christchurch Museum is free, and with so many events taking place across the year, you're bound to find something you enjoy.
Head to the Waterfront
The vibrant waterfront of Ipswich is full to the brim with cafés, restaurants, and luxury apartments. If you're looking for somewhere to stay, you may want to consider The Salthouse which is a boutique hotel. Whether you plan to stay by the waterfront or not, you must head down one evening where you can sit back, relax, and listen to some great live music in one of the bars.
Visit the Theatre
For those who enjoy cultural entertainment, Ipswich has it all and more. Whether you're a fan of theatre, comedy, or live music, the town has a variety of venues that play host to some of the best stage shows, musicals, and musicians from across the globe. Many tourists flock to Ipswich's Regent Theatre, which has plenty of exciting entertainment put on throughout the year.
Whether you're heading to Ipswich for a weekend getaway, or on a family trip, there is plenty of rich history and heritage to explore. With so many fun-filled attractions and events to immerse yourself in, it's best to create an itinerary before you head to the town so you can be sure to join in on all the action.