Situated on the far southern coast of England and connected to its own mini-peninsula, Weymouth is a prime location for those wanting to get away in the summer from the extreme heat and the drier climes of inland living. Before you head anywhere – no matter how much good you've heard about it – you want to know what's to see, do and enjoy there. Because of this, we're helping you be in the know by providing a quick and simple guide for whenever you visit Weymouth in the future.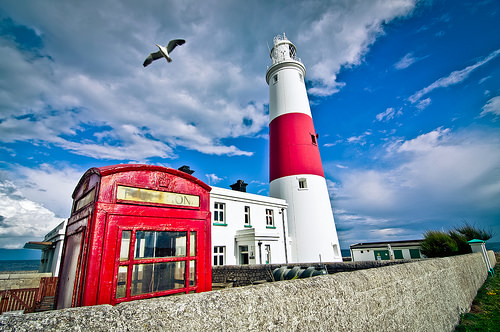 Prime Attractions in Weymouth
Depending on your personal preferences, there is a lot to consider for fun and entertainment while staying in Weymouth. If you are arriving with the family, then you might want to stop by the Granby Fun Factory, which is the region's premier soft play centre for kids. It includes a huge indoor play area, as well as an "adults section" for the parents to unwind.
The Weymouth Sea Life Adventure Park and Tower is another hit attraction to consider visiting. With more than one thousand incredible creatures in the park, adults and children alike will enjoy seeing all of the fauna. In addition, you'll be able to enjoy a number of amusement park-style rides, a "splash zone" water park, and plenty of talks and feeding sessions on the premises.
Ringstead Beach is another place you won't want to pass up. This protected shingle beach overlooks the bay at Weymouth and is a prime destination for tourists in all seasons. Whether you want to soak in the water and sun in the summer or take a comfortable morning stroll in the autumn or spring, Ringstead is a great place to be at one with nature.
Accommodation in Weymouth
When looking for accommodation in Weymouth, you have plenty of options.  Caravan and camping parks are one of the most popular options, and many maintain a wide variety of attractions within their own boundaries, which make them perfect for older visitors who prefer peace and quiet over excitement.  Alternatively, you may want to check into one of the hotels or bed and breakfast accommodations.  These are numerous, especially along the coastline.  Prices vary, but you can expect to pay around £40 a night outside of the high season.
Restaurants in Weymouth
We definitely recommend checking out the Heights Bar and Bistro in Weymouth on your visit. This restaurant features a panoramic view of the sea and coastline, and combines a wide variety of seafood, pasta and steaks to create excellent dishes at reasonable prices.
The Jackson Gallery is another option for the picky tourist, and combines the beauty of an art gallery with the fine tastes of a gourmet cafe. A perfect stop during a mid-day stroll through the town, the Jackson Gallery serves hot coffee and snacks while also selling beautiful pieces of artwork made by local artists. Within just a hop and skip of the London 2012 Olympic sailing events, you'll also be able to take in the beautiful coastal scenery from here as well.