Natureland Seal Sanctuary, Skegness
Awarded the title of "Best Skegness Attraction in 2015", Natureland is well known for rescuing, caring for and rehabilitating injured and orphaned seal pups that become stranded on the Lincolnshire coast. If you're planning a visit to the Lincolnshire coast, then this is definitely one attraction you won't want to miss. Keep reading below to find out everything you need to know about this amazing sanctuary: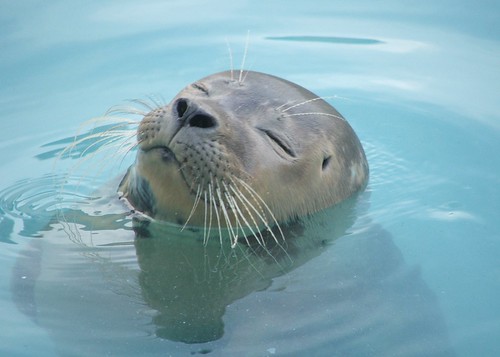 The History of Natureland
Natureland was founded in 1965 by John Yeardon. Since then, it has gone on to become on the most popular attractions in Skegness. This amazing sanctuary started off by caring for injured and abandoned seals, but soon opened their doors to a range of other different and rare animals, including a walrus named 'Wally' and hooded seals.
Over the last few years, Natureland has been featured on a number of TV programmes, including on Blue Peter and BBC One Countryfile Winter Diaries. They also had their own series on Estuary TV.
What Can You Do at Natureland?
Natureland is a seal sanctuary, with a seal hospital, an aquarium, a small zoo and tropical glasshouses (known as the 'Floral Palace'. There are lots of things for visitors to do at this location, but the most popular experience is watching the seals being fed.
Facilities at Natureland include a restaurant/café which has outdoor seating for when the weather's nice, a small area for children to play or try their hand at brass rubbings, public toilets and a gift shop where you can find some amazing gifts and toys.
What Animals Can You See at Natureland?
Visitors to Natureland are not only able to see seals, but they're also able to see a range of other amazing animals including meerkats, African penguins, alpacas, goats, crocodiles, tarantulas, snakes, scorpions, terrapins and tropical birds and butterflies.
What Happens Behind the Scenes at the Sanctuary?
In the seal hospital, injured and orphaned seals are reared and looked after until they are well enough and capable enough to take care of themselves in the wild. Once a seal is deemed ready to survive in the wild, they will be released back into the sea.
Approximately 30 to 60 seals are rescued every winter by the employees at Natureland. Some seals remain in the sanctuary for long periods of time. While there, they're often taught to perform some simple tricks at feeding time. Seals enjoy performing these tricks, but some people may object to them from an ethical standpoint.
Location and Opening Times
Natureland Seal Sanctuary is located in the extremely popular seaside town of Skegness. It is situated on North Parade right next to the beach. This amazing sanctuary is open to visitors every day of the year except for Christmas Day, Boxing Day and New Years Day. Visitors to this sanctuary will be expected to pay a fee for entry. This money is used to help take care of and feed the animals that are being cared for.
If you're planning a trip to the wonderful Lincolnshire coast, then you definitely need to include a visit to the Natureland Seal Sanctuary in Skegness. This amazing sanctuary cares for a range of animals, including seals, African penguins and crocodiles. Why not check them out?