The Lake District is home to many quaint little towns that consist of fantastic places, friendly people and wonderful views, one of the most ancient market towns being Cockermouth. Just a 15-minute drive from Keswick, and close to many of the stunning mountains around the Lake District, Cockermouth is a delightful place to visit or stay during your trip to the Lakes.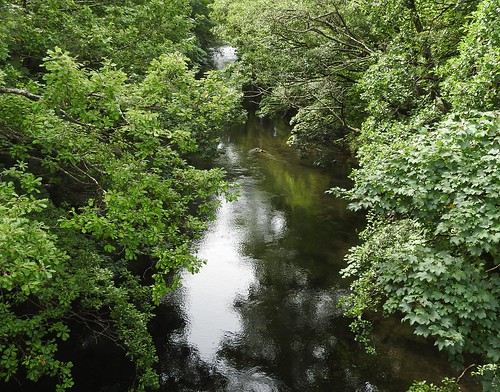 Wordsworth House and Garden
For those interested in the magnificent poetry of the late William Wordsworth, this National Trust house and garden was birthplace and home to the poet during his childhood. This is a great trip for adults and children alike, with the friendly staff providing plenty of interesting information about his life and works. There are plenty of tours around the home and fun educational activities for the children to complete.
Alpacaly Ever After
A real chance to do something unusual and unique, Alpacaly Ever After provides you with the opportunity to walk and get up close and personal with some of the sweetest animals you will ever meet- alpacas! Here you will learn everything about the animals, feed them, play with them and walk with them around the beautiful countryside. They are very sociable animals and there is always a helpful tour guide around if you have any questions. This really is something you cannot miss when visiting Cockermouth.
Jennings Brewery
For something a little different, why not check out the Jennings Brewery tour? Here you can discover how the brewing process occurs, taste some of the amazing beers that Cumbria has to offer and grab a fantastic meal. The tour guide has plenty of interesting and funny stories to keep you amused during the tour and you may even get to have a go at pulling your own pint of Jennings.
The Kirkgate Centre
This is a really unique and special place to visit during your time in Cockermouth. The Kirkgate Centre is a small theatre that plays both movies and their very own shows. As the centre is small, you will have great seats and a real chance to be up close to the act. Here you can see a range of performances from theatre to dance to comedy – check out their website to see what's on when you visit.
Food and Drink
Whether you choose to do one of the various activities listed above, take a walk around the independent shops and cafés, or drive out to the surrounding areas of Cockermouth, you can find plenty of local, dog-friendly bars and restaurants to finish off your day. The Bitter End serves good quality food and local ales if you are looking for a chilled atmosphere to end the day. The Honest Lawyer sits along the River Cocker, allowing you to enjoy exceptional food in gorgeous surroundings. It is best to book here to avoid disappointment, especially in the summer months.
Cockermouth has a range of interesting and unique activities for every traveller and holiday-goer. For those who want to escape the hustle and bustle of city life, or those looking for a dog-friendly area, Cockermouth may be the ideal destination for your next trip in England.