The village of Birkdale is one of the country's hidden gems. A pretty seaside village on the coast of the Irish Sea in Merseyside, Birkdale is a place that saw its boom in the Victorian era and that shines through today in the architecture of the shops that populate its centre.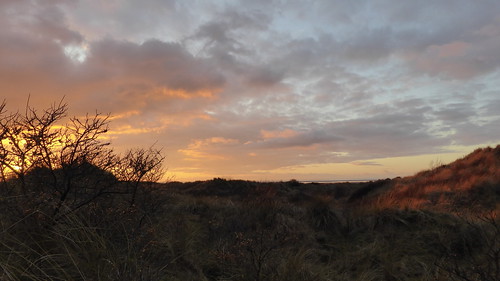 Its beach was a popular destination for Victorian Britain too, and was also the venue for early land-speed record attempts, as well a landing strip for early aeroplanes offering sight-seeing flights in the early 1900s.
History, shopping and nature are just a few of the attractions on offer in historic Birkdale, and its excellent travel links by road or rail to Liverpool, Preston and Manchester make it the perfect destination for Britain's tourists that are looking for somewhere unique to spend some time.
The Home of Victorian Style Shopping in the 21st Century
Birkdale village is an incredibly picturesque area. Its main shopping thoroughfare is a testament to Victorian architecture and forward thinking, with double-width paving on both sides of its road giving shops and cafés space to offer al-fresco seating.
Beautiful and decorative wrought-iron and glass coverings offer some shelter from the elements, and give this pretty village in Merseyside a Parisian look. Dotted through the village are a number of excellent bars and restaurants that help make the village a complete shopping destination, offering plenty of places to take a break from some retail therapy with a nice lunch or quick drink.
The Royal Birkdale Golf Club
The name Birkdale is well known in the world of golf, with its Royal Birkdale Golf Club being a regular host of the prestigious British Open Golf Championship.
The Open has been held at the Royal Birkdale Golf Club ten times since 1956, and has also been used for many other important golf championships including the Ryder Cup and the Women's Open. Located just next door to the Royal Birkdale is the Hillside Golf Club, another of the many impressive 'links' style golf courses in this small part of Merseyside and Lancashire, helping to give this part of the world its nickname of 'the Golf Coast'.
The Beach and Dunes of Birkdale
One of Birkdale's oldest attractions is its beach and sand dune system. The beach is a large and flat expanse at low tide, and has provided a venue for early land-speed records before the second World War. It has also been a location for early plane flights, and even hovercraft have used the Birkdale shore.
At high tide, things couldn't be more different; the village is protected from flooding by a system of sand dunes, with some as high as twenty feet. These have become a source of scientific interest, and ecologists and even engineers investigate this natural defence to coastal flooding that could be and important defence to rising sea levels across the world.
Birkdale is a unique place that offers glimpses into the past as well as a vision of the future. Its diverse mix of architecture, nature and leisure gives its visitors an experience they won't find anywhere else.