World Worm Charming Championships
Britain has some of the most beautiful landscapes in the world, and some of the most quirky and unique events, so when the two combine they create something really worth seeing: that's just what we get at the World Worm Charming Championships in Willaston, Cheshire. Take a look at how to charm a worm and the history of this unique sporting event, but first, let's wander into Willaston itself.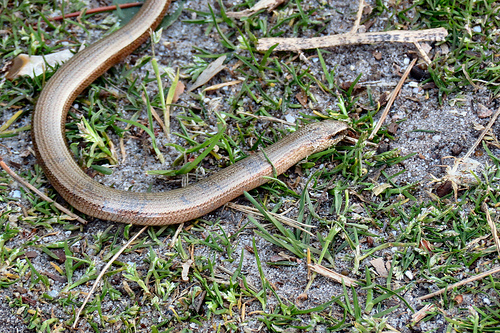 Willaston, The Wembley Of Worm Charming
Willaston is a sizeable village in West Cheshire, close to Ellesmere Port and just a mile short of the beginning of the peninsula known as the Wirral, where you can take a ferry across the Mersey to Liverpool. Willaston is a pretty village of the type that Britain does so well, and at its centre, there is an unspoiled village green that could fit straight into an Agatha Christie novel. Its most famous landmark is the beautiful Willaston Windmill dating from 1800, a spectacular reminder of the area's rural heritage and well worth seeing in its own right. The 2001 census revealed that Willaston had a population of just under 5,000, but on one Saturday every June (it can vary from year to year) the numbers are swelled significantly by spectators who come to the grounds of Willaston County Primary School to watch the World Worm Charming Championships.
Just What Is The World Worm Charming Championship?
Snake charming has a mystical air, but unfortunately, it can prove dangerous, and although Britain can boast the adder and the grass snake among its native reptiles, it doesn't have an overabundance of snakes waiting to be charmed. That's why the people of Willaston decided to downsize a little and charm worms instead, and in 1980, the inaugural World Worm Charming Championship was held. It has become a much-loved annual event ever since, with competitors and spectators alike returning year after year. It's also picking up increasing media coverage, which is quite right as it's one of those unusual spectacles that Britain does so well.
How Do You Become World Worm Charming Champion?
The competition is now approaching its fourth decade, but although it continues to grow in numbers and prestige, its format remains the same. Competitors are each allocated a 3 x 3 metre square patch of grass-covered earth, and they then have a set amount of time to bring, or charm, as many worms as possible to the surface. You may be surprised to find that the record, held by Sophie Smith, is an astonishing 567 worms, so if you plan on becoming a world champion you need to get some practice in. Sophie was only ten years old at the time, so age is no impediment in the world of worm charming.
How To Charm Worms
Worm charming is also known as grunting or fiddling, but whatever you call it the method of charming remains largely the same. Vibrations bring worms to the surface, and contestants create surface noise that they hope will charm the earthworms. They do this by inserting a fork, or 'stob' into the ground and then striking it, but some also insist upon tactics such as singing, playing music or dancing on the surface.
A day at the World Worm Charming Championship in Willaston is highly recommended. It's lots of fun and the surrounding village is beautiful, and you won't see anything like it anywhere else. Don't worry about the worms, by the way, the rules stipulate that they must be returned to the soil.