Workington is an ancient industrial and market town that lies at the mouth of the River Derwent in west Cumbria. It serves as a major shopping area, and it is a beloved tourist destination. This historic town has several areas, particularly those that are found north of the River Derwent, that date all the way back to the Roman era, making it an ideal place for history buffs, but it's the many diverse attractions of this lovely city that make it one of the best places to visit in all of the UK.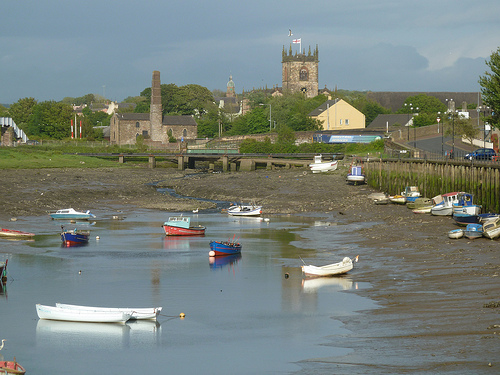 Things to Do in Workington
There are many things to do during your stay in Workington, and you may not be able to get to all of them if you are planning a short trip. For example, you can check out the ruins of Workington Hall, which dates back to the 14th century, and learn all about its amazing history. It is also a stage for plays and the setting for Workington's yearly Curwen Medieval Fair.
You can also learn more about the history of Workington by visiting the Helena Thompson Museum with its many engaging and fascinating exhibits and displays. Then, to have fun with the kids, head over to Planet Play, and to see some exciting races, make it a point to check out the Workington Comets Speedway.
Where to Stay in Workington
There are a variety of places to stay when you are visiting Workington. These include the Hunday Manor Country House Hotel, which is considered one of the very best accommodations in the town. This particular hotel is located in a peaceful area between the Cumbrian coast and the Western Lake District, so you will be able to enjoy a tranquil retreat in a truly beautiful place.
Another fantastic place to stay while in Workington is the Hall Park Hotel, which provides both breakfast and evening meals to its guests. Located in the town centre and opposite local parklands, this hotel provides rooms at affordable rates, and you will be within walking distance of the rail and bus terminals so you can travel with greater ease as you explore the sights. You will also have easy access to theatres, shops, and the Workington speedway, which are all popular attractions.
The Best Places to Eat in Workington
There are a variety of restaurants throughout Workington, and each has a unique cuisine to offer, so you can indulge in some new flavours as well as your old favourites.
The top rated restaurants in Workington include Flavour, which focuses on Spanish and Fusion dishes, and on providing delicious gluten free menu options. Another great eatery is Oily's, which is a classic British pub where you can enjoy some local flavours that you're sure to love. And if you are in search of something a little more exotic and different, check out Paprika, where you can enjoy flavours from Indian, Asian, and Bangladeshi cuisines.
Workington is filled with plenty of fun things to do and beautiful things to see, so when you plan your next getaway, make sure to include it as one of your destinations.