Ulverston is a civil parish and market town that's located within the South Lakeland district in Cumbria, which is in North West England. It's a historic area that was constructed around a lovely cobbled main street that's filled with pubs, specialist shops, eateries, and independently owned and operated hotels.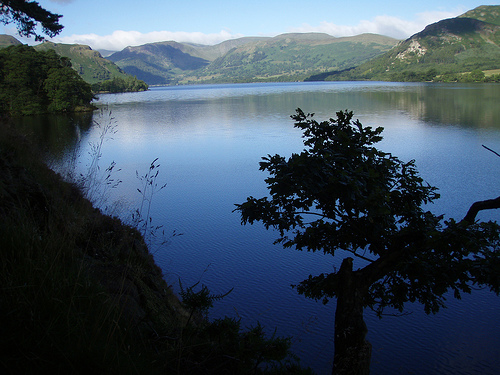 If you truly want to get away from it all and enjoy relaxing walks around the countryside and in town, and if you want to be able to take in the gorgeous views of the Morecambe Bay and the southern Lake District, definitely plan a visit to this unique destination.
Expect Plenty of Events and Festivals
Ulverston is actually referred to as the Festival Town, as there are always events taking place throughout the year. This means that, regardless of what time of year you decide to visit, you'll be able to enjoy events that feature music, art, comedy, food, and a whole lot more for the entire family.
Visit the Famous Markets
In addition to being known for its festivals, Ulverston is also known for its fantastic shopping, so definitely bring some extra cash to spend during your trip.
Head to the indoor market hall, which is open all day every day except Wednesdays and Sundays. It includes a greengrocer, gifts shop, bookstall, bakers, haberdashery, and fashion shops. You can also refuel at the indoor market café, which offers a friendly and welcoming atmosphere where you can enjoy a full English breakfast and a cup of tea.
In addition to the indoor market, check out the outdoor market, which you can find in Market Street and New Market Street. It takes places on Thursdays and Saturdays only, and the stallholders will vary depending upon the weather and time of year. On Saturday, in particular, you're more likely to find everything from cookery demonstrations to street entertainers, thanks to the fact that these markets often coincide with the festivals held in town.
Popular Attractions
Some of the many popular attractions throughout Ulverston include the Ulverston Brewing Company, Piel Castle, Fell Foot Park, Cumbria Crystal, and the Lakeland Motor Museum.
Where to Stay in Ulverston
There are a variety of beautiful places to stay while you're in Ulverston, so it might be difficult to pick just one. For example, you can stay at the Bay Horse Hotel, which has been featured several times in The Good Hotel, Good Food and Good Pub Guide, or the Candlewyck, which is a luxurious bed and breakfast that's set on an incredible seven acres with breathtaking views of the valley.
Other great accommodation options include the Coal Yeat Cottages, which provide a tranquil setting for those who want to unplug, the Clarence House Hotel, which is one of the top rated places to stay in the South Lakes area, and Crake Valley Holiday Park, which provides rooms that are modern and luxurious.
There really is something for everyone in Ulverston, and with so many great places to eat, stay, and play, it's no wonder that it's one of the best places where you can plan your next getaway.