Looking for that perfect seaside getaway where you can relax and unwind, listen to the surf, enjoy the sand beneath your feet, and revel in quaint surroundings? If so then Redcar may be the perfect destination for you. Located in North Yorkshire, it is known for its expansive sandy beaches, powerful and towering cliffs, 19th-century piers, and even Victorian steam trains to really cap off the experience. There is plenty to be explored and enjoyed here.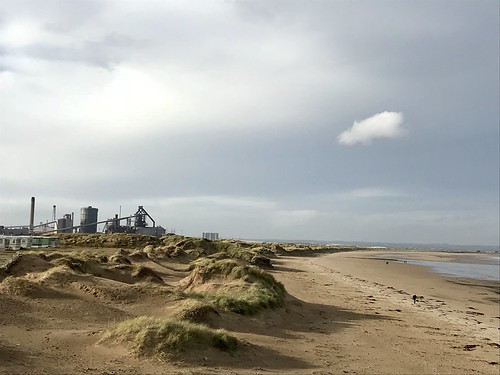 It's All About the Beach
While there are plenty of reasons to visit Redcar, the beach has to be one of the biggest – if not the main reason tourists flock to the area. It's here you'll find a quaint little Victorian town nestled next to the sandy shores. Between Redcar and Cleveland's coastline, there is eight miles worth of sand, giving you plenty of opportunities to stroll, enjoy the surf, or just relax on the beach.
The area is also very well-known for its water sports, in particular windsurfing, surf skiing, boogie boarding, fishing, and sailing. It is often referred to as "surf central" thanks to its ideal water conditions.
Take a Ride on the Oldest Cliff Lift in Britain
One of the best ways to get a real sense of the vista here in Redcar is to take a ride on the oldest cliff lift here in Britain, the Saltburn Cliff Lift. This lift isn't just Britain's oldest lift; it is also one of the world's first water-powered funiculars. It was built after Saltburn Pier opened in 1869 and visitors found it too difficult to walk up the steep cliff back to the town. The cliff lift seemed like the perfect solution, and it is still helping tourists navigate the journey back up to the town.
Kirkleatham Museum – An Outing for the Whole Family
If the beach isn't what thrills you, then you may want to check out Kirkleatham Museum, which offers something for all ages. This is a local history museum that is free to visit. The building itself is a 1710 Queen Anne building, making it an attraction all on its own. The exhibits are laid out over three floors, as you can take in local and social history pieces. Both the industrial and maritime heritage are covered, including Anglo Saxon pieces that were found in Northern England.
The museum also features a kids' play park, an aviary, a cafe, and tours.
Locke Park – Enjoy What the Outdoors Has to Offer
Another highlight of Redcar is Locke Park, known for its tennis, boating, spectacular manicured gardens, and children's play area. It's a wonderful place to enjoy the outdoors while getting in some activity.
Winkie's Castle – a Fun Take on a Museum
If you're looking for a fun take on a museum, Winkie's Castle is perfect. This folk museum is filled with unique pieces. While the museum itself is quite small, it's still packed with intriguing finds.
Explore at Your Own Pace
Where Redcar truly excels, however, is giving visitors the chance to explore at their own pace, being as active or as laid-back as they choose.