Irvine is an industrial town in North Ayrshire, just south of Glasgow. The town was made a Royal Burgh in 1372 and is now a busy place with plenty of history to explore. Irvine harbour is a major seaport on Scotland's west coast, as well as being the site of the Scottish Maritime Museum. Whether you come to Irvine for a few days, or you are just passing through on your way to the Highlands, there is plenty to see and do, so let's find out more!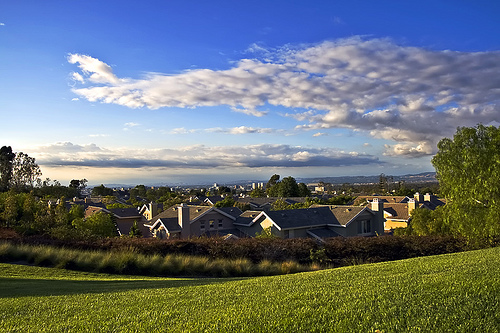 The History of Irvine
The town has a long historical past. Way back in the mists of time, Irvine was an important military centre and the Lord High Constable of Scotland, Hugh de Morville made his home here. Until the 18th century, the town of Irvine was a major port – the third largest in Scotland. Indeed, if Adolf Hitler's evil plans had come to fruition German troops would have invaded Scotland via Irvine Port. One of Scotland's most famous sons, the poet Robert Burns, spent some time working in a flax mill in the town. Mary Queen of Scots is believed to have stopped in the town and the history books claim William Wallace fished in the River Irvine.
Things to See in Irvine
The Scottish Maritime has lots for families to see and do. You can explore the Lighthouse engine shop, or build and test your own model boat. There are also indoor boating pools where visitors can play with remote controlled boats. Check out an example of a worker's tenement flat to see what life was life for dock workers and explore one of the museum's vessels. There is also a café if you are feeling hungry.
Eglington Country Park is a lovely place to visit on a warm summer's day or when it's frosty underfoot. Take the kids or the dogs and wander around at your leisure. There is a swing park for children and a nice café selling drinks and snacks.
The Harbour Arts Centre is a venue for art exhibitions, concerts and visiting exhibitions. Check out what's on the calendar before you visit Irvine and you may get the chance to see some amazing examples of local art or attend a concert.
Things to Do in Irvine
If you need a bit of retail therapy, make sure you visit the Rivergate Shopping Centre. This large indoor shopping centre has a wealth of different brands, including all the big names from the high street. There is plenty of car parking, plus cafes and restaurants.
Irvine Beach offers miles upon miles of uninterrupted sand. On a fine day, you can stroll along the beach and have the place to yourself. It's a great beach for kids and dogs. Take your kite on a windy day and watch it soar high into the sky. Car parking adjacent to the beach is plentiful. You can also go horse riding on the sand, so book a ride at a local stable and see Irvine from a different perspective.