The Best Places For a Summer Picnic in the City
When the sun is out and the air is warm there is nothing better than a leisurely picnic in a peaceful park.  There are plenty of green spaces in London that you could choose from for your picnic venue, man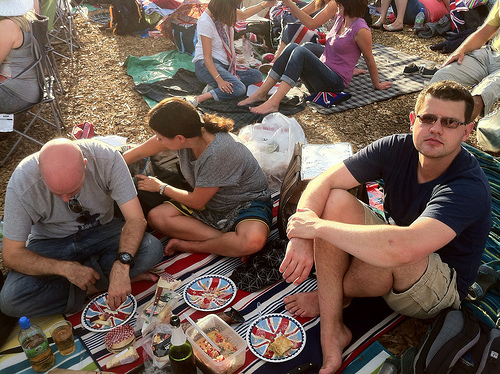 y of them offering more than just pleasant surroundings and wide open spaces. Here are a few of the best to bear in mind the next time you want to pack a hamper, grab a blanket and head out into one of London's wonderful open spaces.
Hyde Park
You will find plenty of open grassland for you to spread out and enjoy your picnic, but there are also plenty of other activities that you can get involved with while you are here too. There are also a variety
of sports to enjoy as well as roller-blading around the park. Take to the water and go sailing on the Serpentine. There are also events held here throughout the summer months such as the Proms in the Park where you are more than welcome to attend armed with a fully stocked picnic.
Highbury Fields
You are actually allowed to have a barbeque in this park. It is one of the few parks where disposable barbecues are actively encouraged. You could be tending to your food on the grill while the children work off some energy in the adventure playground, before you all settle down for a hot meal fresh from the grill.
St James's Park
This is one of the pretties
t parks in the whole of the city, and offers wonderful surroundings for a summer picnic. The park is famous for its resident pelicans which are fed every day at 2.30pm. Enjoy the beautiful views by the waterside as the afternoon rolls by.
Greenwich Park
Enjoy a picnic in a location designated as a World Heritage Site. Here you will be spending time on the banks of the Thames. Enjoy not only the views across the water and over to the heart of the city, but also of the incredible architecture of the Royal Observatory and the Royal Maritime Museum which make a prestigious backdrop to your informal family picnic.
Victoria Tower Gardens
The name may not sound familiar but the location most certainly will. How do you f
ancy a picnic beside the Houses of Parliament? The park may not be one of the most recognised in the city by name but it contains plenty of things to look at while you munch on your picnic lunch, such as the Buxton Memorial Fountain and a remarkable replica of The Burghers of Calais by Rodin, and of course the incredible architecture of the Palace of Westminster.
Battersea Park
Battersea Park is located in South London and has plenty of places where you can unfurl your blanket and lay out your picnic fare. There is a children's zoo here that the kids will love or you could take to the water on the boating lake and test out your sea legs. The park is also home to the Pump House Gallery which houses some incredible exhibitions.