Located in North East Lincolnshire, Grimsby is a large coastal English seaport. Grimsby was once known as the largest fishing port on the planet back in the 1950s. In the present day, Grimsby and Cleethorpes (a nearby seaside resort) welcome over three million tourists every year.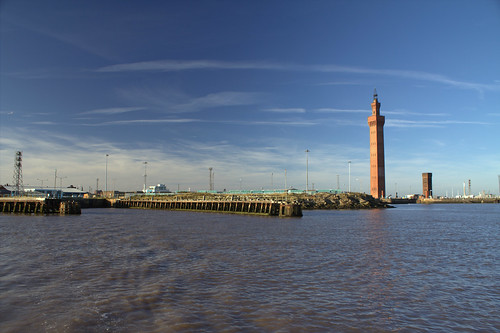 Grimsby Fishing Heritage Centre
Suitable for all ages, Grimsby's Fishing Heritage Centre will provide you with a fascinating insight into the seaports fishing industry. Once you walk through the doors, you will be able to soak up the smells and sounds of a life at sea. There are plenty of interactive displays to use, which allow you to navigate the icy cold waters in search of the catch. The museum also includes extensive collections of maritime photographs, model ships, and a small selection of local interest paintings.
Time Trap Museum
Situated inside the old police cells of Grimsby's Town Hall, the Time Trap Museum is one of the most remarkable attractions that the seaport has to offer, allowing you to explore the rich maritime heritage, as well as all the developments that have occurred over the centuries. As you pass through the dark and twisting corridors, you will be able to get a better insight into the mysterious nooks and crannies, making your way up and down the winding stairs.
Grimsby Dock Tower
Known as a maritime landmark, the Grimsby Dock Tower is situated at the entrance to the Royal Dock. Completed in March 1852, its sole purpose was to contain a 30,000 imperial gallon reservoir at a height of 200ft. The tower's purpose was to deliver hydraulic power, which helped to power the machinery located at the Grimsby Docks. To achieve sufficient power, the tower needed to be extremely high. As a result of this, you can see the tower from several miles away.
Grimsby Auditorium
Known as the leading entertainment venue in North East Lincolnshire, Grimsby Auditorium plays host to a variety of musical theatre, comedy shows, concerts, and pantomimes. Opening in 1995, the auditorium has a seating capacity of 1,200, making it one of the largest theatres in the East of England. Grimsby Auditorium was designed to be a flexible, multi-purpose venue which hosts a wide range of live events every year.
Cleethorpes Beach
Located a stone's throw away from Grimsby, many tourists descend onto Cleethorpes beach. Whether you're visiting with friends or family, there are miles upon miles of sandy beaches and a wide range of activities and amenities to check out, including donkey rides and a boating lake. Taking a stroll along the promenade will enable you to take in some award-winning gardens too.
Time 4 Play
If you have young children, a trip to Time 4 Play is sure to keep your little ones entertained. Time 4 Play is a three-level indoor soft play area, with a selection of slides, and obstacles, ensuring your kids have somewhere safe, secure, and stimulating to play in.
If you're heading to Grimsby for a trip away, there are plenty of fun activities and excursions to check out. To get a real feel for the coastal seaport, you must check out Grimsby's Fishing Heritage Centre. If you're visiting in the summer months, you can take a trip to Cleethorpes beach, which can be a fun day out for all the family.