Doncaster is a popular historic market town in the North of England. Known for its rich and extensive railway heritage, horse racing, as well as its wealth of Regency and Georgian architecture, which can be found on the Great North Road. If you have never visited Doncaster before, you can expect to soak up its rich history which reflects the different ages.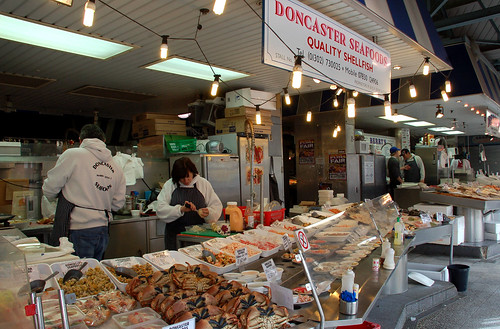 Cusworth Hall, Museum & Park
Often regarded as a jewel in Doncaster's crown, many tourists pay a visit to Cusworth Hall on their travels. As a beautiful Grade I listed building, Cusworth Hall is set in acres upon acres of historic parkland. The house was built between the years 1740 – 1744 for William Wrightson (a local landowner). In recent years, there have been various refurbishments to transform the hall into Doncaster's social history museum. Cusworth Park is open to the general public every day of the year, making it a perfect area for picnics and family days out.
Doncaster Dome
Known as the entertainment hub of the town, visitors can take part in over 50 activities at the Doncaster Dome, all located under one roof. With more than one million visitors flocking to The Dome each year, many of the popular attractions include swimming, ice skating, concerts, and events, as well as a play zone, making it a perfect attraction no matter your age.
Doncaster Market
As one of the most traditional markets in England, the Doncaster Market has received high praise from the likes of TV celebrity chefs, as well as a large loyal following of customers. Visitors can expect to visit the biggest traditional market situated in the North, where you can find hundreds of shops, stands, and stalls. The market has been at the heart of Doncaster for hundreds of years, making it a must-see attraction for tourists.
Lakeside Village
For those who love to shop, a trip to Doncaster's Lakeside Village can see you take in over 45 famous name stores, offering you up to 60% off, meaning you are sure to find an extensive range of men's, women's, and children's clothing and gifts. There are also plenty of homeware, cosmetics, and accessories to choose from. Lakeside Village provides easy access for all its customers, including those with a disability, thanks to step-free access at each entrance to the center, as well as several family and disabled parking spaces. There are also disabled toilets situated in the indoor public facilities area.
The Mansion House
The Mansion House is only one of three left in England and has entertained royalty for many years. With open days taking place throughout the year, tourists can explore many of the fine rooms, such as the great kitchen and the grand ballroom. There is also the option to have afternoon tea too. The Mansion House can be used for weddings as well.
Doncaster plays host to thousands of tourists every year. With welcoming locals and a range of attractions and excursions to check out, the town is filled to the brim with rich history and heritage.