Yeovil is a traditional west country town with more than its fair share of appeal. It has everything that you could want from a long standing English market town, and more.  There are still two markets held here regularly every week, plus a farmer's market held once every month. The streets are busy and aside from the regular High Street names that you would expect to find, there are some unique, independent retailers. Yeovil is a place where you can pick up anything from your fresh bread and milk to a traditional west country hand crafted item all on the same High Street. The shopping centre in the town has been designed to reflect the values of a village High Street and offers a relaxed atmosphere for a spot of retail therapy.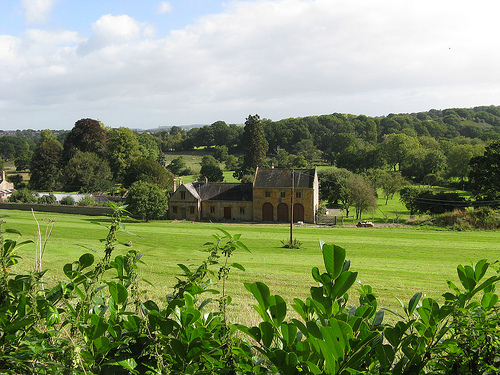 Things to See and Do
There are two theatres here which offer some excellent productions as well as an arts centre which offers some interesting exhibitions. Children's adventure playgrounds are plentiful and as well as the local golf club you will also find a ski centre, a bowling alley and swimming pools. Located at one end of the town is Yeovil Country Park; this is a great place to find some peace and quiet and enjoy the woodlands. Journey a couple miles and you will find the Barwick Park Follies, unusual and interesting buildings with a fascinating history.
Places to Visit
The Fleet Air Arm Museum is a popular attraction. Here you will be able to step foot onto the flight deck of the HMS Ark Royal, after travelling by virtual helicopter, where you will be able to see the fighter jets just waiting for the command to take off. It is a replica of course, and includes two giant screens on which you can see a Buccaneer Strike Bomber as well as a Phantom Interceptor Fighter. The experience exposes you to the sights and sounds of the busy flight deck, you will even feel the wind ruffling your hair and see a nuclear explosive device! The museum is also home to a British built Concorde and you can climb on board and see the cockpit for yourselves. If the kids still have the energy there is a 'mini marine' adventure playground for them too.
Or you could leave the jets behind and take things a little more slowly at the Steam and Diesel Railway Centre. Here you can learn all about the power of steam and even take a ride on a Peckett steam engine. This is one of the only places where you can witness a steam engine turntable in operation when the main line engines come here for their servicing. Staying with the theme of transport the Haynes International Motor Museum is only a short drive out of town. It contains more than four hundred different vehicles from nostalgic classics from the golden age of British motoring to the sleek and expensive Jaguar XJ220 and the beautiful Rolls Royce's and Bentley's from the world of luxury cars. Yeovil and the surrounding area really does have something for everyone.