Stoke on Trent is affectionately referred to as 'The Potteries' as this is the city widely regarded as being the home of the ceramic industry. There are a number of different museums and visitor centres here where you can learn more about the history and heritage of the city, and all about the different kinds of pottery; some of the most recognisable names in ceramics were made here. Take a factory tour and learn more about the processes involved in the manufacture of ceramics and perhaps even try your hand at creating your own pottery masterpiece. You will also find that there are a number of factory outlet stores when you can buy some of the items that the city has become famous for such as Portmeirion, Moorcroft and Wedgewood pottery.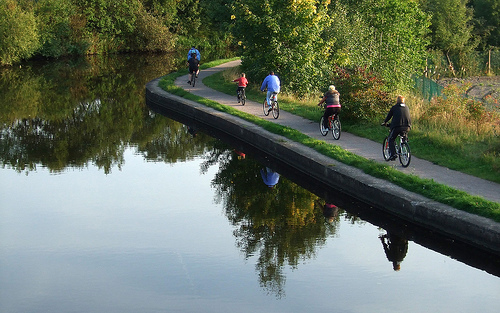 In and Around the City
There is more to the city than pottery of course, but you will discover that the influence of the industry runs right through the city. Pay a visit to the Trentham Estate and spend some time in the fabulous Italian Gardens. Meet the residents of Monkey Forest and enjoy a walk along Mile Long Lake. If you prefer something where you can let off a bit more steam Alton Towers theme park is not too far away where you can spend the day enjoying the adrenalin fuelled rides and other attractions that the park has to offer. Stoke also makes the perfect place to use as a base if you want to explore a bit more of this part of the country, as the major cities of Liverpool, Manchester and Birmingham are all less than an hour away. The centre of London is only a half hour away on the train too which means that you can plan more than one day out while you are here.
Things to See and Do
Pay a visit to Monkey Forest and meet and greet some of the 140 Barbary Macaques that call the forest home. There are a full sixty acres of beautiful forest here to explore, all of which the monkeys can call their own. As you follow the trail through the forest you will discover lots of information about the creatures that life there. It's an experience that you will never forget.
At Stoke Museum you will discover the secrets of the Staffordshire Hoard as well as being able to try your hand at a number of different arts and craft; they even have a spitfire too! If beer is your tipple of choice then a visit to the National Brewery Centre is a must. Here you will learn all about the brewing industry by actors dressed in period costumes. There are also very up to date multimedia displays that allow for a little hands on interactivity as well as plenty of interesting exhibits for you to see.
No visit to the city would be complete without a trip to the Wedgewood Visitor Centre. Go on a guided tour of the factory, see the exhibits in the interactive museum and then get your hands dirty on the traditional potter's wheel, this is certainly an attraction with something for everyone to enjoy