There is something about St Alban's that makes it unique. It may be a cathedral city, filled with life and activity, but there is something about the place that makes it stand out from other cathedral cities in the UK. Traces of the rich history and heritage of the city are visible in every direction. From the Roman remains to the medieval architecture, everywhere you go you will find reminders from the past breaking through into the present. Though a busy city in its own right you will find the pace of life her a little slower than in other British cities. The city of London is less than a thirty minute train ride away which makes it a great place to go for a day out to enjoy the buzz of the capital, before returning to the haven that is St Alban's. St Alban's makes the perfect place to stay when exploring this part of the south of England.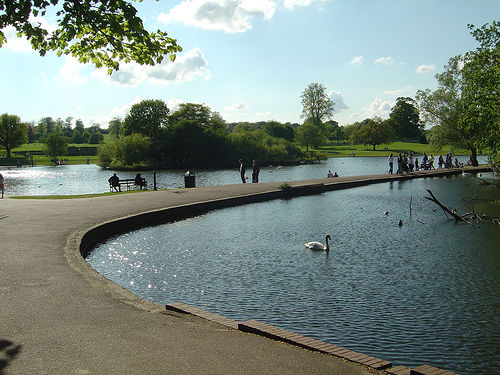 Things to See and Do
As you can imagine with more than two millennia of history behind it, there are lots of places which are of historical interest. St Alban's is a place where the whole family can find something of interest with very little effort. Travel outside of the city and you will find plenty of interesting places to explore, from Harpenden to the north and Bricket Wood to the south. There are plenty of small villages, historic churches and traditional pubs plus larger attractions such as the De Havilland Aircraft Heritage Centre and Shaw's Corner. In and around St Alban's you will find hidden secrets, from ancient Bronze Age pathways which run alongside Roman roadways to great mansions and stately homes which are hidden from view by ancient woodlands, so ancient in fact that you could find trees that are more than one thousand years old. The twice weekly market that takes place here is one of the largest in the South of England and offers something for everyone.
Places to Visit
The Hertfordshire countryside is just waiting to be explored, nowhere more so than the Heartwood Forest. The forest is the biggest 'new' forest in England. It is a reforestation project which aims to boost the existing ancient forest with the addition of a community orchard, as well as incorporating wildflower meadows, bridle paths, cycle ways and walking routes. The forest houses an abundant population of birds of prey and more barn owls that you will find anywhere else. All this less than thirty miles from the major attractions of the country's capital. There are hundreds of acres of forest to explore including the most ancient of the woodlands which has watched silently as the centuries have passed them by.
A visit to St Alban's definitely reconnects you to the past, whether through its natural surroundings or through the layers of architecture that gives the city its unique appearance. It is a city with a heritage that it is proud of and only too eager to share with those who go to visit.