Seaside breaks never go out of fashion and with overseas travel no longer as popular thanks to political instability in many parts of the world, traditional seaside resorts such as Southport are the choice of many families, couples, and groups of friends looking for a fun destination for a weekend break. So what makes Southport special and what does it have to offer you?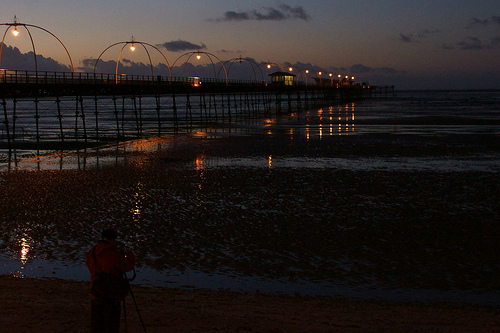 Southport is close to Manchester and Liverpool, so it is easy to reach by car, train and bus from all parts of the UK. Thanks to 22 miles of stunning coastline, Southport is a popular seaside holiday destination. Families come here to enjoy a relaxing break with their children: you can spend every day on award-winning beaches, relaxing and enjoying the many perks of a traditional Victorian resort town, including amusement arcades and ice cream.
Shopping, Eating Out and Nightlife
Southport has lots of cafes, restaurants and some amazing nightlife. It may be very much a traditional seaside town, but you'll find plenty of modern eateries, swish wine bars and fun clubs to keep you entertained. The shopping is also excellent and aside from a host of sea front shops selling cheap souvenirs, there are also plenty of up-market boutiques and high street stores.
A Day at the Beach
The beach is the biggest attraction for visitors to Southport. The main beach is Southport Beach, which is where you will find most of the seaside attractions and famous Southport Pier, but there are many other attractive stretches of sand nearby, which are well worth a visit if you have access to a car or public transport. Ainsdale Beach with its lovely sand dunes has been awarded the Blue Flag on a regular basis and Formby Beach is breath-taking on a fine day.
Southport Pleasureland
Nothing beats a day at a top amusement park, so if you love seaside rides and all the fun of the fair, a trip to Southport would not be complete without spending a day at the award-winning Southport Pleasureland. The park is the perfect combination of traditional rides and fun family-friendly attractions. It is located at the top of Marine Drive, with plenty of car parking available. Alternatively, you can walk there from the town centre – it should take you no more than 15 minutes.
The park has lots to keep people of all ages amused. There are traditional seaside stalls, including Hook a Duck and rifle ranges, plus face painting, a resident magician, ball pool for little ones, and Go Karting. Instead of paying for rides and attractions individually, you buy a "Fun Card" at the park entrance and top it up as you go along. And if you don't spend all your tokens, they can be saved for a future visit.
Splash World
The good weather cannot always be guaranteed, so if it is raining outside and the beach is not an option, take the kids to Splash World, where the temperature is always a toasty 84 degrees Fahrenheit and you can ride on water flumes or relax in a bubble spa.
Southport is a lively place, so make sure you book your weekend break and have some fun this year!