Livingston in West Lothian, Scotland, was once a small mining village, housing the workers for the booming shale oil mining industry in the 1800s. According to historians, the name Livingston derives from a Flemish gentleman called De Leving, who came to the region and built a large tower. The tower is no longer in evidence, but the town now bears an approximation of his name. Livingston was the home of Robert Burns, who was inspired enough by at least one local lady to write his famous song: the Bonnie Lass of Livingston. However, modern Livingston is very different to the quaint rural village from several centuries ago, although some parts still remain as a historic reminder of the past. The Livingston of today is one of four Scottish 'new towns' built after the Second World War. The first residents moved into Livingston in 1966 and since then the town has flourished and grown, in part thanks to the success of hi-tech industries in the local area. Livingston is popular with locals and visitors alike and there are plenty of local attractions to enjoy.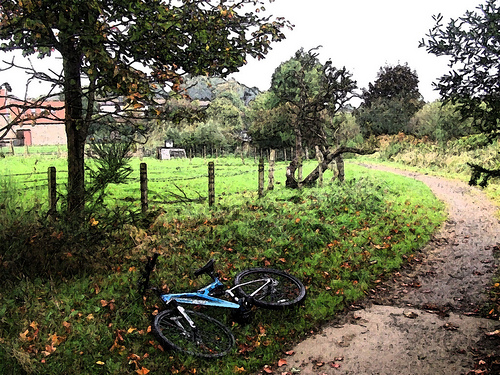 Things to See and Do
One good reason to come to Livingston is that it is great for shopping. Livingston is home to the largest indoor shopping centre and leisure complex in Scotland. The Livingston Centre and Livingston Designer Outlet sit on opposite sides of a main road and between them have more than 260 shops, numerous restaurants and fast food outlets, pubs and bars, plus a cinema. If you enjoy shopping, you won't want to leave, but if shopping bores you silly, don't worry because there are other things to see and do in Livingston. As well as a cinema complex, you will also find a large indoor adventure golf centre, which is great for when the weather is not so good (sadly this happens a lot in Scotland). And if you want to be even more active, take a trip to the Excite sporting venue and spend a few hours in the swimming pool—it has rapids, water fountains and lots of slides.
Places to Visit
Aside from the shopping centres and leisure facilities, Livingston has other interesting places to visit. The Almond Valley Heritage Centre is set in a pleasant riverside location and offers visitors the opportunity to learn more about the rural economy in the local area. You can interact with the animals and try all kinds of different hands-on activities, and for families with younger children it is a great day out. Eliburns Park has woodland walks, a large play area, and three football pitches. If you are looking for a bit of local culture, make sure you visit the Kirk of Calder, a recently restored 16th century parish church in nearby Mid Calder. It has a beautiful stained glass window and it costs nothing to go in and have a look. And if you want to travel a bit further out, Edinburgh and Glasgow are only a short train ride or drive away.