Pontypool in South Wales grew up on the edge of the Welsh coalfields. The town is only a short distance from its nearby neighbours, Newport and Cymbran, and many people living in Pontypool commute to other towns in the area. Like many of the towns and cities in South Wales, Pontypool has suffered a great deal with the decline of the coal mining industry. In its heyday, Pontypool was a prosperous and thriving market town, with its population working in the coal, steel and iron industries, but times changed and many of the big industries in the area closed down. The town centre also suffered when a new bypass was built, but in recent years the decline has started to reverse and funding has gone a long way towards regenerating the centre of Pontypool and making it more attractive to visitors. If you travel to Pontypool today, you will find lots of interesting places to visit and a warm, welcoming population who are more than happy to make your visit as enjoyable as possible.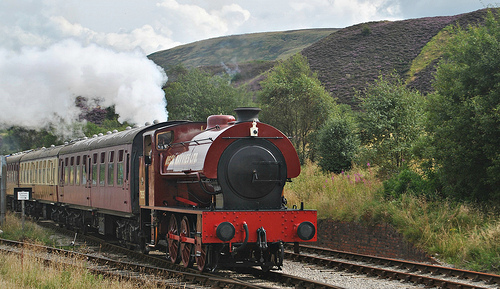 Things to See and Do
Thanks to a recent injection of cash, Pontypool now has plenty of attractive shops and pubs in the town centre. Crane Street is the main shopping area in Pontypool. If history is your thing, you will be delighted to hear that here has been a settlement on the site for centuries and Pontypool has an interesting past. The town was home to a wealthy family of industrial pioneers called the Hanbury's, who made their home in what is today known as Pontypool Park. In fact you can still see the very impressive wrought iron memorial gates, donated by the Duchess of Marlborough to Major Hanbury, at the entrance to Pontypool Park. The Hanbury's are long gone these days, but if you want to learn more about the town's history, go to Pontypool Museum. It has lots of interesting exhibits, particularly from the 18th and 19th century, including decorative arts and domestic wares. There is also a small café and bookshop on the site.
Places to Visit
Pontypool Park is a popular place to visit in Pontypool. The town's leisure centre and rugby club are based here, but there is also a dry ski slope, a children's play area and plenty of green grass upon which you can walk dogs and kick a football around. Pontypool is known for its Japanese lacquer ware, an industry that was developed in the 19th century, so make sure you look out for examples of this beautiful craft in the local stores. The area is known for its cheddar cheese, so if you want to sample a bit of award winning cheese, pay a visit to the Blaenafon Cheddar Company in the nearby town of Blaenafon. You can see how the cheese is made, as well as take some home. The Folly tower overlooking the town is definitely worth a look. The original tower was taken down during WW2 so that enemy bombers couldn't use it as a landmark, but it was rebuilt and today the views from the top of the tower are spectacular, so don't forget your camera.