A small zoo spanning just ten acres, Drusillas Park Zoo is a family-friendly attraction located near Alfriston, in East Sussex. It is home to a range of both wild and domestic animals, and boasts a number of attractions including the popular Go Safari!, and the first Hello Kitty themed attraction in Europe. The exhibits and attractions are aimed at young children between the ages of two and ten years old, but adults can have plenty of fun here too, with hundreds of beautiful animals to meet.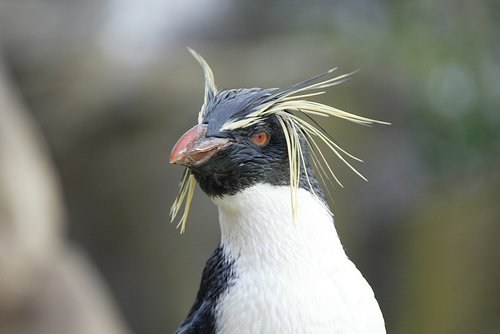 Animals:
Over the years, Drusillas Park Zoo has added many more animals to their collection, however, they stick by a policy of mainly keeping smaller zoo animals. Some of the most popular animal exhibits at Drusillas Park include meerkats, penguins, llamas, various monkeys, ring-tailed lemurs, Rodrigues fruit bats, parrots, flamingos, servals, African crested porcupines, lar gibbons, a giant anteater, and two camels. Visitors can also explore exhibits such as Pet World and Lemurland, along with a walk-through aviary where you can feed the birds. For kids visiting the zoo, there's also the hugely fun and popular 'Zoolympics' challenge, that allows little ones to measure various abilities to those of a particular animal, such as running, jumping, shouting, holding their breath, dragging, or hanging on. Kids are given a free booklet at the entrance where they can record their score.
Attractions and Rides:
Drusillas Park Zoo isn't just hugely popular with families because of the animals, it's also home to a number of child-friendly rides that are a massive hit. Prior to May 2017, the zoo had a Thomas & Friends train ride, which has now been replaced by the even more popular Go Safari! rides, comprising of the Safari Express Train, The Flying Cheetahs, and the Hippopotobus. You can also find the first Hello Kitty themed attraction in Europe, known as the Hello Kitty Garden. Here, young visitors can enjoy a traditional tea cup ride, and a Hello Kitty car ride, along with the 'reach for the sky' hopper ride for the more adventurous.
Facilities:
Drusillas Park Zoo has won many awards for its attractions and facilities, and was rated as the top attraction for family days out in the South of England by The Daily Telegraph in May 2014. The Times has also listed it as the best theme park for the half-term holidays, and it won Visitor Attraction of the Year at local awards. The great facilities on offer have certainly helped them win these awards – one of the best things about this zoo is that it is accessible to all, with wheelchairs available on request. Car parking is free of charge, and there is free Wi-Fi available in both the outdoor adventure area, and the indoor soft play area, along with all food and drink outlets. The zoo caters well to parents with young babies; baby changing facilities are available in most toilets, along with a nappy vending machine.
In the summer, Drusillas Park Zoo opens from 10:00-18:00, and closes an hour earlier in the winter.