Three Must-Attend Events in London in March 2015
Planning a trip to London this March? Then you're likely already considering what will be on your itinerary. It goes without saying that there's a lot to do in London at any given time – especially in the spring – so simplifying your plans makes a lot of sense. Below, we'll talk about three must-attend events for the young-at-heart to consider seeing this March while in London.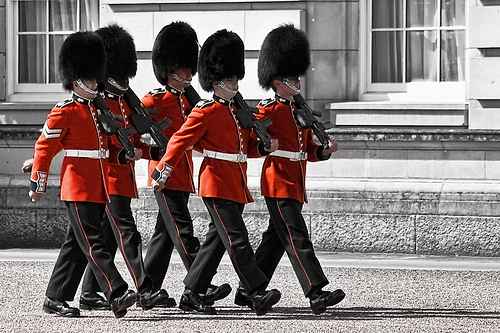 Changing the Guard and Boat Ride
You'll no doubt want to take advantage of all the sights that can be seen while staying in London, but walking about or driving can be inconvenient in one way or another. A better and more efficient way to tour the city and all of its important landmarks is through the comprehensive panoramic tour offered of the city. You'll be able to enjoy a whistle stop tour of all of London's most famous monuments – St. Paul's Cathedral, Tower Bridge, the London Eye, Buckingham Palace and several more – via boat with unobstructed views of all of these monuments. At the end of the tour, you'll stop at Buckingham Palace and be able to witness the changing of the guard, a time-honoured tradition that occurs to this day. With perhaps no better way to quickly tour of all of the well-recognized icons of the city, this boat ride and tour is a safe bet for any day in March on your London trip.
FutureFest
As kids, we all had visions of what the future might hold. In many ways, we may be disappointed about what that future now looks like, but in some ways, the predictions couldn't have been more accurate. One of the main events that highlights these changes – past, present and future – is the famous FutureFest, which will be held in London on March 14 and 15 of this year. This is a two-day festival that features innovation and ideas that you won't find anywhere else (save for an online TED talk or some equivalent). Some of the topics that will be covered include innovations in the future that will affect democracy, what the future of security looks like in an increasingly online world, and how various elements (such as the banking system and e-commerce) will change in the coming years. There will also be various opportunities for you to get your hands dirty with new and upcoming forms of technology. The geek in you won't be able to forgive yourself if you miss this event, so consider booking now!
Lionel Richie
Anyone who enjoys classic rock, pop and soul music has definitely heard of Lionel Richie, and he will be in London performing throughout the month of March! You can plan to attend a concert with Lionel Richie at the O2 on Sunday March 1 or Tuesday March 31. Tickets start at £41 pounds and go up to £66, with prices varying based on seating. Some of the famous hits from this multi-million selling singer include "Hello", "Dancing on the Ceiling" and "Easy". The music-lover in you won't be able to resist this soulful serenade, so be sure to consider this as a prime event to attend in the month of March.