People were initially very cynical when the Millennium Commission told the world of their goal of building an observation wheel that would stand 135 meters over the city of London. However, the London Eye has turned out to be the most popular and the finest new attraction in London. The London Eye now welcomes over 3.5 million guests annually. The London Eye is a modern feat of engineering and is both beautiful to look from and at. It was conceived and designed by Marks Barfield Architects.  It allows you to see one of the world's most exciting cities from a totally new perspective and is the tallest observation wheel in the world.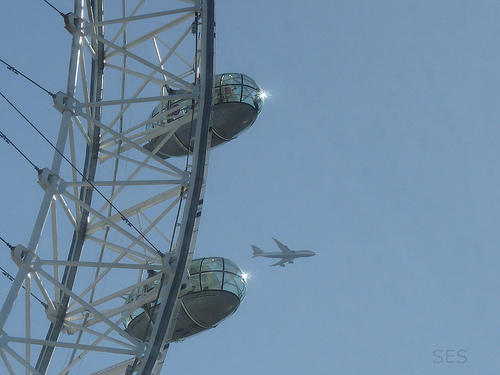 The London Eye has become of London's most unique locations for special occasions and events. The London Eye offers panoramic views of Covent Garden, Buckingham Palace, St. Paul's Cathedral, and Westminster Abbey. It is popular for an entire range of special events. People are frequently curious to know some key facts about the London Eye itself in addition to its entertainment options. The London Eye is available for special events including corporate events, weddings, and private hire. London's Southbank neighborhood is rapidly growing in London where many corporate events are held at the BFI Southbank, National Theater, Vinopolis, Shakespeare's Globe, and the Tate Modern.
During the construction of the observation wheel, which took over a year and a half to complete, over 1700 tons of steel were utilized and more than 3000 tons of concrete were poured for the foundations. Accommodating as many as 25 passengers, the futuristic looking capsules were transported from France through the channel by train. Each of the egg shaped capsules weigh 500kg and are 8 meters long. The Czech Republic built the 82 ft (25 m) long spindle. The rim of the wheel has a diameter of 400 ft (122 m) and is about 200 times the size of a normal bicycle wheel. There are 80 Spokes connecting the rim with the spindle.
People can embark on the observation while it is moving because it moves slowly enough. A complete rotation takes about 30 minutes. Passengers have a great 360° view of London, thanks to the construction of the glass capsules on the outer side of the rim. Many famous landmarks are clearly visible, including the Houses of Parliament, St. Paul's Cathedral, and Buckingham Palace. You can see as far as 25 miles (40 km) on a clear day.