When looking for a way to get outdoors and enjoy winter, nothing beats taking part in a classic winter activity – skiing. Skiing has long since been an activity that all ages – both adults and kids – can enjoy and it provides people with a chance to get fresh air and really experience the beauty of winter. With that said, if you're looking for that ideal ski destination then the Cairngorms may be exactly what you're after.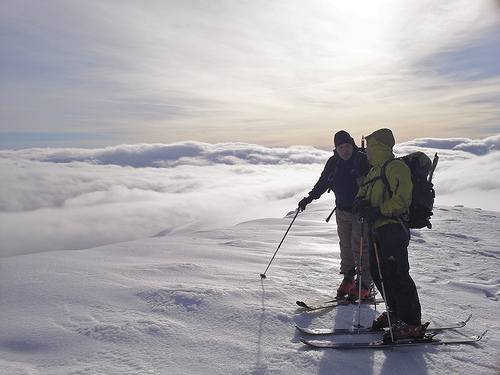 Not only is Cairngorm Mountain one of the best in Cairngorms National Park, but it also happens to do extremely well in terms of holding what snow it has for the entire season. This means plenty of opportunities to get some time on the slopes.
So, let's dig in a little deeper and take a look at what makes skiing in the Cairngorms so special.
Cairngorms National Park 101
For those unfamiliar with Cairngorms National Park, it is the largest national park in all of the UK and can be found in north-east Scotland. The National Park is made up of mountains and hills, covering 4,528 square kilometres. It provides access to the areas of Angus Glens, Aviemore, Atholl, Cairngorms, Glenlivet, Glenshee, Donside, Royal Deeside, and Tomintoul.
Scotland features five main ski locations, three of which can be found right here in the National Park. This makes for a convenient destination to choose, as you can experience a wide variety of slopes.
Cairngorm Mountain is actually the sixth highest peak in the UK, so if you're looking for a challenge you are sure to find one. There are more than 35 runs on this one mountain alone and they are divided into three levels. There are beginner, intermediate, and advanced slopes.
While skiing acts as the big draw, snowboarders aren't forgotten as they have plenty of runs to enjoy as well.
Ski season typically runs from December all the way through to April, with February usually being the busiest time of the year.
Back Country Skiing Can Also Be Enjoyed
If cross-country skiing is more your speed, you will appreciate the many locations available for backcountry skiing. While there is no set location or trail, there are plenty of people who take part in the activity throughout the national park.
Check Out the Highest Funicular Railway
Another highlight of skiing in the Cairngorms is the fact that Cairngorm Mountain is home of the highest funicular railway in all of the UK. This fact alone is enough to draw visitors to the area, as it is a tourist attraction in its own right.
It's Not Just a Winter Destination
While skiing in the Cairngorms is definitely a fabulous experience, it's important to note that this isn't just a winter destination. There are a number of tours you can take part in, castles and historic sites to visit, museums, stunning gardens, shops, dining, and even a brewery. Again, there are activities for all ages, so this destination works for both the adults and the kids.
Enjoy World-Class Skiing
The Cairngorms National Park provides visitors with a chance to enjoy world-class skiing, incredible natural scenery, and even boasts a wide array of off-season attractions.