National Memorial Arboretum
Places such as Burton on Trent and Lichfield in Staffordshire may not be the first places that spring to mind as locations to visit. However, these two cities have a wealth of attractions and history between them, and situated roughly halfway between them is one of the most famous attractions in the country – the National Memorial Arboretum. Leaving the A38 at a village known as Alrewas, it is just a short distance to this site of 150 acres which has more than 30,000 trees, an abundance of wildlife, and more than 350 memorials to those that have given their lives in the pursuit of peace.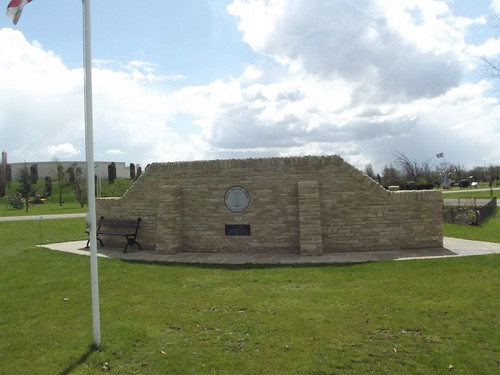 The Stories of the Memorials
The memorials all have stories attached to them, and there are explanations by each one as to why it is there, and the people it is remembering. As you would expect, there are memorials to all of the armed forces, but it also remembers the vets, dentists, nurses, doctors, railway workers and many others that have helped with the war efforts of the past.
Since it was officially opened in 2001 on some reclaimed gravel workings, it has been landscaped and continued to grow. It was financed partly with money from the National Lottery and partly by donations. Many of the memorials have been donated by various charities, past battalions or organisations that represent ex-servicemen and women. It is a place that the Royal Family has been to many times, as you can see from how many of the memorials and sculptures have been unveiled by them.
Encouraging Nature
The Arboretum already has more than 30,000 trees and every year more are planted. They create wonderful views and beautiful backdrops for the memorials as well as being home to the many animals that live in the grounds.
Some of the trees relate to the memorial they are near, such as the Dawn Redwoods by the British Korean Veterans memorial. These were thought to be extinct until their rediscovery in China in 1941. There are trees planted by family members to remember their lost loved ones by, and these are sometimes victims of road accidents or children being remembered by their parents and family. There is also an avenue of London plane trees and Horse Chestnuts which was funded by every police force in the UK.
Exhibitions and Special Events
The National Memorial Arboretum is open all year. You have to pay £3 to park your car, but there is no entrance fee. There are free talks, indoor galleries, road trains and many other attractions. There are often special events on also, and you can find out when and what they are on the website.
Some people are deterred from visiting the Arboretum thinking it will be dull and boring, but that could not be further from the truth. It is well worth a visit, and you will probably not get to see everything in just one day. It also has all the facilities you could need such as a restaurant, coffee bar, toilets and gift shop.
If you would like a day out that is a bit different and very enjoyable, visit the National Memorial Arboretum.