Moneymore, Northern Ireland
For those looking to get away for the weekend or who are planning an overseas trip to the United Kingdom, you have a lot of potential locales to consider. Many people want to see all that both England and Ireland has to offer, but with so much to take in, you may be confused about where to begin. Northern Ireland should be at the top of your consideration list, as you can easily traverse back and forth between England, Scotland, Ireland and Wales from this relatively-central location. In the centre of Northern Ireland is the town of Moneymore, a small village within short driving distance of plenty of historical and entertaining sites in Northern Ireland. We highly recommend that you check out this area, and have put together a list of interesting and fun locales to check out while in the area.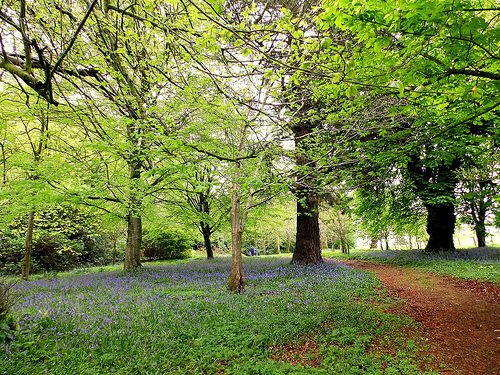 Moneymore Model Village
With the town of Moneymore being alive for centuries, there is a lot of history surrounding it. Unfortunately, not all of that history has managed to be physically preserved in the 21st century. This is where the Moneymore Model Village steps in: a model village of what the town was like in 1622, you'll step behind a series of Victorian walled gardens and stumble upon a picturesque scene of what life was like 400 years ago. At 1/12 scale, the layout of the town is large enough to genuinely appreciate without having to pull out a magnifying glass, but small enough to easily take in without exhausting yourself. Built based on the design of a map by Sir Thomas Phillips, the mini-town features six stone houses, seven timber houses, ten thatched cabins, a mill, and a market and stocks.
Moneymore Heritage Trail
In order to find all of the interesting attractions in Moneymore – both past and present – you need look no further than the famous Moneymore Heritage Trail. This short, easy-to-follow trail guides its way through the village and helps tourists find all of the sites of this picturesque village. You'll walk past the old library, several well-preserved churches and cathedrals, Manor House, the Model Village and a beautiful little park (Manor Park). For those seeking more background information on the nearly two-dozen points of interest along this rather short path, you can download the "Visit Cookstown" app via browser for your mobile device and enjoy a guided tour that explains the significance behind each locale.
Portrush Sea Tours
Just a hop, skip and jump away to the east of Moneymore, you'll find a plethora of interesting sea life to enjoy, but where to begin? We recommend Portrush Sea Tours as an easy way to learn more about the natural aquatic climate of the region and to enjoy a bit of relaxation along the coast. Holding up to 14 people, the chartered boat can be reserved for scheduled day or evening trips depending on your schedule. With plenty of accommodations to ensure you are fed, hydrated and kept warm, you really cannot beat the deal that this tour offers (£20 for adults, and £10 for children; children under 5 ride for free).