London's Kid Friendly City Farms
There is much more to the capital than historic sites and million pound attractions. For all that this is a major area of urbanisation there are plenty of opportunities within the city to get back in touch with the natural environment, other than the parks and open areas that are dotted around the city there are also many urban farms when you and the kids can get up close and personal with not only traditional farm animals but also meerkats and wallabies. Add to the appeal of the farms the fact that they often have wonderful outdoor play areas where the kids can let off steam and farm shops and cafes with the very best in homemade treats, and everyone is happy.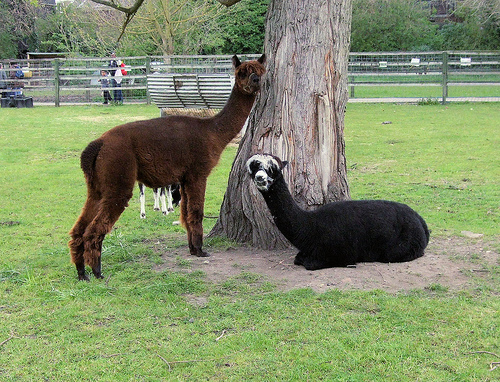 Belmont Children's Farm
With other thirty different types of animal from traditional cattle, chickens and goats you would expect to see on a farm, there are also two different types of owls and plenty of wallabies to be found here. This is a great place to stop for a snack as here you will find a waffle Café serving not only delicious fresh waffles but traditional English breakfasts and a tailor made kids menu.
Deen City Farm
If you and the kids would prefer something a little more hands on the Deen City Farm has a volunteer's scheme for those that would like to lend a hand. The farm is located on a full five acres of land in the south Wimbledon area. Say hello to Kimby and Milo the resident alpacas and of course the pure white peacock known as Derek. Other than the farm there is also a riding school and a peaceful community garden.
Hackney City Farm
Free entry and a great atmosphere make this family friendly city farm a great place to visit. The Italian deli and café offer a good range of treats for you to refuel your batteries when it comes to feeding time, and there are plenty of hands on activities around the farm for the whole family to get involved in such as pottery making and craft and textile workshops.
Hounslow Urban Farm
Make sure you are on site at 3.30 each day for feeding time and enjoy watching the animals like alpacas, donkeys and chipmunks eat their dinner. The farm store has free range eggs for sale as well as plenty of other traditional fare. A children's play area as well as a picnic area make this a fun place for a day out.
Lee Valley Park Farms
If you are looking for something more than the traditional farm animals pay a visit to Lee Valley Park Farms, here you will find giant rabbits, llamas, chinchillas and meerkats. Visit in the spring and you will be able to see the hen's eggs hatching in the incubator. Whenever you visit you have the opportunity to ride on the tractor and trailer to go and watch the milking of the cows and then play in the children's area of the Bundle Barn.