Fast on the heels of London Fashion Week the iconic Somerset House is swiftly transformed into a tailor made, unique shopping experience. This is set to be the ultimate in shopping emporiums and will round off London Fashion Week in style. Throughout the weekend from the 20th to the 23rd of September those with an eye for the very latest fashions will be able to indulge themselves in some incredible retail therapy where they will be able to get their hand on items from Rigby and Peller, Holly Fulton and Maria Francesca Pepe to name but a few designer brands. Many of the items available to purchase here will be one off pieces and will be able to be picked up for incredibly reduced prices.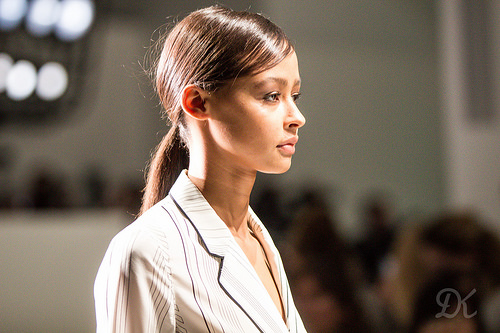 Showcasing the Best
At the Vodafone Fashion Weekend visitors will discover that they have access to much more than the high street boutiques can deliver, even on their best days! Aside from the unbelievable atmosphere that the event creates visitors will also have the opportunity to view an incredible catwalk extravaganza which will be showing all of the coming trends for spring and summer 2013 to get you ready for making your on-trend purchases. Apart from the fashion, which of course is the main attraction visitors will also be able to experience the emerging trend in the world of hair and beauty, plus they will be able to take advantage of the expertise on offer from Toni & Guy, as well as take advantage of some incredible skin care advice from the experts at Elizabeth Arden who will be offering manicures, skin and eyebrow treatments plus lots of pampering extras.
Biggest Event of its Kind
This is the largest and definitely the most exclusive event of its kind in the fashion calendar. Aside from the catwalk shows there will be a number of pop up shows as well as exclusive beauty and hair events as well as a number of educational panels that will be able to answer all kinds of questions on health, beauty and styling. The best place to catch the fashion shows is at the Fashion Council Show Space, here visitors will be able to view pieces by Issa London, Twenty&Twelve, DAKS and ALICE by Temperly. All of these designers will be using the event to showcase their current collection and thanks to the virtual changing rooms you will be able to try on their items in front of the C-instore Virtual Fashion Mirror without even removing your clothes.
Shopping at LFW
This event offers a wealth of shopping opportunities with up to 70% off the usual price of some of the best designer brands available including Pringle of Scotland and the Cambridge Satchel Company. Unlike previous events there will also be the opportunity to indulge in your passion for shoes with items available from designers such as Finsk and Kat Maconie. Plus, if you have never been able to find the perfect pair of jeans the Levi Curve ID cocktail bar is where you should be headed.