Located next to the Isle of Iona, the Isle of Mull lies just off the West Coast of Scotland. This island has become well known by watchers of popular BBC TV programmes Springwatch and Coast, with the presenter, Gordon Buchanan who is from and lives on the Isle of Mull. Mull is also the setting for the popular children's CBeebies programme Balamory, which takes inspiration from the coloured houses of Tobermory on Mull.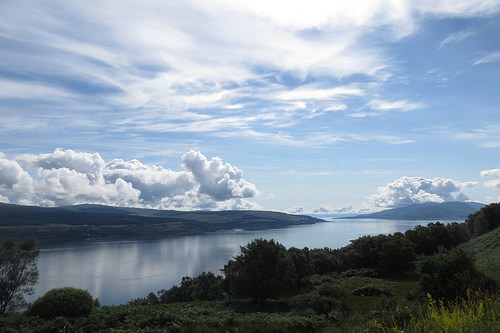 Family Destination
If you are looking for a Scottish break with the family, the Isle of Mull is an ideal choice as it offers a large range of attractions for those of all ages to take part in. With visitor attractions catering for all ages, the island is also home to a huge range of wildlife and the chance to experience a lifestyle that is very far removed from city and urban living. The abundance of wildlife and stunning scenery not only makes the Isle of Mull hugely popular with outdoor lovers, but also with campers who frequent the island regularly in the warmer months.
Things to Do
For those who enjoy taking part in outdoor activities, Mull is an awesome choice of destination offering activities such as cycling, hiking, walking, boating, fishing, pony trekking and more. The Isle of Mull is also home to some of the most amazing beaches in the UK, and the best thing is that you can often have a whole beach to yourself due to the peacefulness and tranquillity of this island. The mountains which stretch across the centre of the island rise to over nine hundred metres, and are a firm favourite with hill-walkers thanks to the variety of scenic and interesting routes available to be explored. For families, or those who like to take it easy, there are plenty of less challenging walks to choose from with views that are equally as stunning.
Historical Attractions
Mull and the surrounding islands, which you can visit by ferries that leave the Isle of Mull at regular intervals, have been continually inhabited ever since they became habitable environments after the Ice Age. Neolithic farmers and Mesolithic hunter-gatherers lived on the island in caves, with Livingston's Cave on Ulva available to visit today. There are also six castles on the Isle of Mull which can be visited by the public: Torosay Castle, Moy Castle, Duart Castle, Dun Ara Castle, Glengorm Castle and Aros Castle. Each of these castles is very different from one another in their various ways, but all are set in stunning, picturesque locations and are definitely worth exploring.
With plentiful accommodation, a wide array of wildlife which call the island home, fantastic walking and hiking routes for all abilities, historic attractions which will have you fascinated for hours, and beautiful untouched beaches, the Isle of Mull is definitely a perfect peaceful Scottish break destination for the whole family. Whether you're hoping for an outdoorsy day out or want a week away from the hustle and bustle of everyday life, Mull has it all to offer.