Is it a Pub or is it a Theatre – Well It's Both Actually!
As a city, London has a fine reputation for offering audiences some of the best and oldest theatres in the world with performances that are second to none.  Yet it also has a reputation for having more pubs per square mile than many others cities too, so it seems only natural that at some point there should be a crossover, when the two come together to create something new.  Pub theatres can be found all over London, they could be hosting anything from an open mike stand up comedy night to a full blown theatre production, you just need to know where to look to get yourself entertained for the evening. Not only will you have an entertaining night, but you will also have one that hasn't cost you a fortune in West End ticket prices either.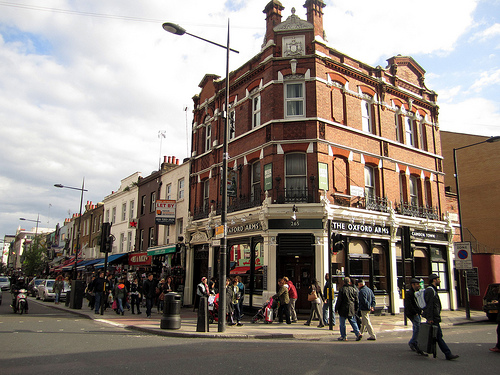 The Electra Theatre
The Bijou Electra Theatre is located upstairs from the Oxford Arms in London's Camden area. It is cosy and compact and only seats forty two which makes it a typical pub sized theatre venue. Once here you may well find that you have a choice of performances to watch, one starting at 7.30 and the other at 9.30 during weekdays with performances starting an hour earlier at weekends. Shows are lively and energetic and tickets for these productions will only cost you between £5.00 and £12.00.
The Hens and Chickens Theatre Bar
Situated across from the Highbury/Islington tube station this Victorian hostelry offers punters a cosy fifty four seat theatre venue upstairs from the main bar area. The productions that take the stage here are new and innovative with excellent new writing being put through its paces by the theatre's own production company called Unrestricted View. Tickets to events here cost between £6.00 and £12.00.
The Landor Theatre
This is a pub theatre for those with a love of all things musical. The theatre here holds approximately sixty people and offers customers a mix of musicals old and new as well as new plays and old favourites. This theatre pub in South London is very popular and tickets cost between £6.00 and £12.00 per performance.
The Old Red Lion Theatre
A bell is rung in the bar to signal the start of a performance and the audience make their way to the cushioned benches that line the theatre area. This is one of the oldest theatre pubs in the city and performances range from comedy and one man shows to regular plays. Tickets cost between £6.00 and £18.00 depending on the performance.
Upstairs at the Gatehouse
Situated in one of the most historic pubs in the area of Highgate, the theatre in the upstairs of this pub was first opened in 1895 as what we would generally term a function room, but was then seen as suitable for 'Cinderella Balls' and concerts. Since it opened the space has been used as a cinema, music hall and even a Masonic lodge. The space is now given over to theatre and tickets here can cost between £6.00 and £15.00.