The Edinburgh Festival, also known as Fringe, runs through the summer for three weeks each year, meaning you have a large window in which to visit and enjoy the festivities. Hosting thousands of great artists including magicians, musicians, comedians and street performers, you will see something new and amazing for every day that you spend in Scotland's beautiful capital.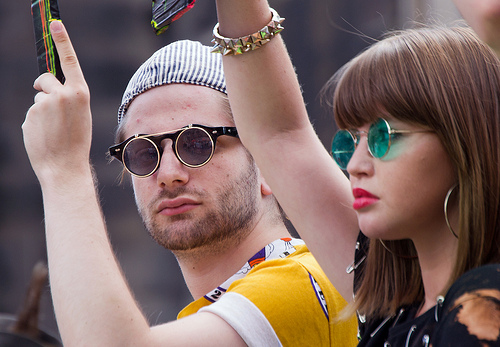 Where It All Began
After the Second World War, Edinburgh wanted to celebrate life and European culture to brighten up the city once again. They therefore created Edinburgh International Festival in which artists were invited to perform.
Although this festival had performance times, this didn't stop some budding theatre performers from turning up and staging their shows, on the fringe of the festival. This is where the Edinburgh Fringe started. Since then, more and more artists have joined in the cultural revolution, with thousands of artists applying to perform at venues across the city.
Planning Your Trip
With so much to see and do, it can be hard to plan. You can book tickets in advance for many shows, but the best way to see who is performing and when, is to sign up for the Fringe email newsletter through their website or follow the festival on any social media account. There are many things you can do on a budget or for free.
You can watch many acts for free before their big shows in two main parts of Edinburgh's city centre: High Street on The Royal Mile and the Mound Precinct. There are also many arts and crafts stalls. There is food and drink served daily whether you choose to visit a pop-up bar or one of Edinburgh's many pubs or restaurants.
If you decide you want to book a show whilst you are at the festival, The Box Office is located on the High Street. Be sure to check out The Half Price Hut first, where Virgin Money offer thousands of half-price tickets, located on the Mound Precinct.
Visiting Edinburgh
If you have never visited this capital city before, prepare to take in a wonder of culture and history. Edinburgh is accessible via buses, trains, road and airplane with the airport just eight miles out of the city centre.
There are many hotels and B & B's in which to stay. Edinburgh is all very close knit and therefore you will not have to walk far to enjoy the festival. If you are staying just outside the city there are plenty of bus routes that stop at all major venues of the festival and they run daily. The best way to enjoy Fringe is on foot, as car parks will be busy, and some roads are closed for the festivities. To avoid getting lost you can pick up a map; many are located all around the venue.
You can also download a venue map to your smartphone. There are many friendly helpers located around the festival if you need assistance.
The best way to get the most out of this popular festival is to plan in advance and make the most of everything it has to offer.