As a visitor to London, what you may not realise is that the city is made up of what are referred to as London's villages, different areas of the city that all have their own separate and distinctive identities, one such area being Camden Town. Here you will find a very eclectic mix of unique stores and experiences that have given the area the reputation of being a very energised and vibrant place to visit. The markets are known for harbouring treasures and by the canal you can see some incredible and beautiful buildings. Restaurants and cafes allow you to indulge in tastes from around the world and there is music pouring onto the street from bars and clubs which can't help but add to the colourful atmosphere of this part of London.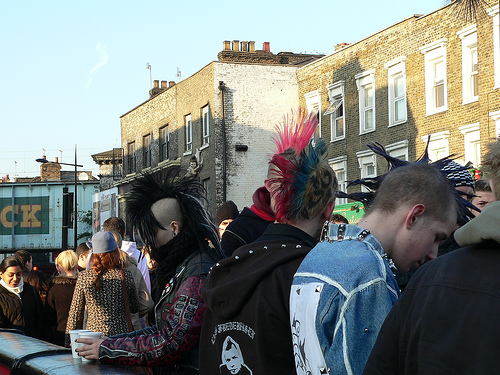 The Town and Markets
Camden Town is the filling in a rather strange sandwich; on one side of the area you have Bloomsbury, quiet and introspective all antique stores and bookshops and on the other side the rather posh and proper Primrose Hill. Camden Town as the filling in this sandwich offers colour, spice and more flavour than you might realise. There are a total of six fantastic open air markets that take place here as well as a wealth of regular and unique retail stores, it really is a shopaholics delight as you can buy just about anything from vintage and retro articles through to very futuristic and ahead of their time designs. The Canal Market has now reopened, fully refurbished after the devastating fire that destroyed it a couple of years ago, and both the Stables Market and Camden Lock Market have recently undergone something of a face lift making them bigger and more enticing than ever.
Music, Food and Life
No matter what your taste in food and drink you will find a myriad of tastes from around the world on offer here, and if you are worried about shopping till you drop without a refreshment break you needn't worry as you are never more than a few steps away from a café or bar, plus there are a number of street vendors to buy from too. This has been an area famed for its live music performances for many a year, in fact some of the music venues that you find here are legendary, having launched many an act from obscurity to stardom.
There are plenty of hotels in the area to choose from which will suit just about every budget and it is close to major transport links to all other areas of the city. You will find some of London's major tourist attractions close to hand too with ZSL London Zoo and Regents Park close by, and make a point of getting onto the water and taking a tour along the Regent's Canal as it offers a whole new perspective on the way that life is lived in the city, plus you will get to see some beautiful architecture along the canal banks too.