The Cake and Bake Show – Earls Court
Riding on the back of the success of television shows like 'The Great British Bake Off' comes the Cake and Bake Show, filled with delights and delicacies to please even the sweetest sweet tooth. Not only can you indulge this sweet tooth of yours you can also pick up some useful new skills during the baking extravaganza at Earls Court on September 23nd and 23rd. This is no ordinary Earls Court Show, the Cake and Bake Show is the first event of its kind and will inspire and delight even the most humble home baker.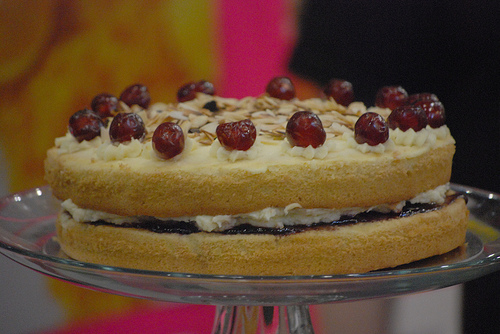 A Baking Celebration
Baking has always been a keenly observed past time in Britain but the past couple of years has seen the skills of the baker embraced by the public like never before. This exhibition is set to be a true celebration of skills and of course taste. There really is something for everyone at this event from the art of detailed and delicate sugar craft to a vast marketplace filled to the brim with some incredible baked goods. All of the big names that you associate with baking will be there from the legendary Mary Berry and Paul Hollywood through to Paul A Young, Master Chocolatier.
Get Hands On
Baking and cake making really has never been so popular, and it is so in vogue right now that tickets for the event are selling fast. This is the first ever exhibition of its kind anywhere and visitors will have the chance to enjoy this incredible dedicated baking event live an up close, which hopes to bring together bakers from all over the nation together in Earls Court. Live demonstrations are planned to be given by big name celebrities, there are also a number of hands on classes for people to get involved in so that they can improve their own home baking skills, and there are market stalls to cater for every type of baking imaginable.
Fun for Foodies and Families Alike
This is going to be an exhibition where both the experts and the professionals can do a little networking and even see what the competition is up to, all of the latest trends from the world of baking will be on display and the newest gadgets and gizmos will be available to buy. The market place is certain to be a hit with the foodies and is set to be an explosion of sugar and sweet treats. Kids and their parents will be able to get hands on together and try their hand at decorating a cake or even baking their own bread, and there will be lots of fun going on in the 'Kiddies Kitchen Theatre'. Whether you are struggling to get your cakes to rise, your bread to prove or you pastry to not fall apart there will be plenty of top celebrity bakers in action on the demonstration stages in the various kitchens to help you out, and there will be samples galore as you wander around this amazing celebration of cakes and baking.