There is no denying that Soho has something of a reputation; it is known for its vibrant nightlife, incredible theatre performances and of course the gay scene. What many people fail to realise is that this area of London has something for absolutely everyone. As one of London's more recognisable villages Soho is on the itinerary of just about every tourist that steps foot in the city and is also regularly filled with locals looking to enjoy the vibrancy and diversity of the experiences to be found here. Although it may often be perceived as the seedier side of town there are a variety of excellent hotels, bars, clubs and live music venues and shops and stores selling everything from rare books to nipple tassels!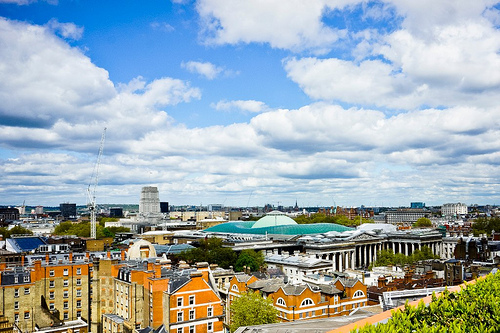 Music and Theatre
Soho has a tradition of life performance and incredible theatre shows with everything from big budget musical spectaculars to burlesque shows to side splitting stand up comedy shows. No matter what your theatrical tastes are there is bound to be something showing that will feed your cultural appetite. Soho is also an area where jazz flows through the veins of the people like blood itself, and it is through venues in Soho that jazz made its first appearance on the UK music scene. It's not all about the jazz though as there are venues that specialise in punk, electronica, disco and rock too. One of the great things about Soho is that it doesn't matter what time you leave the club there will still be somewhere open to grab a bit to eat after the show.
Soho History
Soho did not start to develop and grow until the late 16th century, but it was during the 17th through to the 20th century that the area gained its reputation for being a place where you could indulge in some of the less savoury human pastimes such as prostitution, gambling and underhanded dealings. The area was frowned upon by is more illustrious neighbours in Mayfair and Bloomsbury but despite the odds that were stacked against the area regaining some of its former standing Soho has become the very epicentre of bohemian London, the success of its very own Carnaby Street  being testament to how the area has changed. Despite the more respectable reputation that the area has nowadays you will still encounter plenty of private (sex) shops and a number of 'burlesque' shows offering everything from heterosexual titillation to homosexual and lesbian acts.
Well Travelled
London's Soho district has spawned other such cultural urban developments around the globe and you can now find a Soho district in Hong Kong, New York, Buenos Aires and Palermo, all of which are trying to capture the same bohemian spirit that is so alive in the Soho of London. Though it is difficult to see how any of them can capture the essence of the original Soho in London's West End, it may only be one square mile of the city but it encapsulates the entire world on every street.