One of the greatest of things about London is that it has so many diverse and exciting places in which to enjoy a meal, from the elegant surroundings of the Ritz to afternoon tea at the Royal Albert Hall or pie and mash in a traditional East End Diner. There's something for every taste, but if you have a thirst for the unique or the downright unusual then you really should head for a drink at the Attendant in London's Fitzrovia district.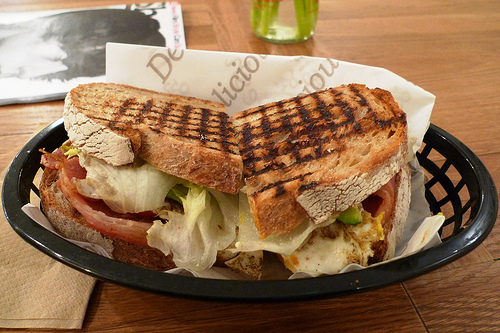 Flushed with Success
Sometimes an original idea can be a quick route to success, and that's certainly the case with Attendant, which has become a smash hit with tourists and locals alike who want a cup of coffee inside a gentleman's lavatory. That's right, Attendant was once a public toilet facility, and it makes the most of this unique theme. The floor tiles and whitewashed brick walls have changed little from the building's original use, and the wall-side seating is actually arranged so that you sit within a compartmentalised urinal itself. It can be a little off-putting at first, but on the other hand, it can also be highly amusing and a photo taken here certainly makes for a social media post that is sure to get a response.
Bright and Beautiful
If you think of public toilets as being rather unpleasant, smelly places you can think again. Attendant is spotlessly clean and is more than a little beautiful. We need to say, of course, that the building hasn't been used as a toilet for many years, but its settings remain to give the cafeteria a charm of its very own. Dating from the late Victorian period, the interior is unlike any other coffee shop you'll have been in, and thankfully, the only smells that greet your entrance are freshly brewed coffee and homemade cakes, sandwiches, and croissants.
Coffee Convenience
As befitting a cafe set inside a former public convenience, Attendant puts the customer's needs first. You can reserve your urinal seat in advance, and there's even a takeaway service, allowing customers to ring a buzzer outside and wait for a member of staff to come and take their order. This adds to the charm of the place and provides added value for what is already a very reasonably priced coffee shop compared to many in Fitzrovia – and across central London as a whole.
What Else Can You See in Fitzrovia?
Quirkiness should always be encouraged, as it's one of the things that Britain does so well. That's why Attendant is such a great place to visit, but there's plenty more to see and do nearby as well. It hosts a number of exciting eateries and high-class coffee shops, in addition to Attendant, and thoroughfares such as Tottenham Court Road within Fitzrovia are a shopper's paradise. Perhaps its greatest attraction, however, is its Georgian buildings, which have changed little since legendary writers such as Virginia Woolf and George Bernard Shaw called it home. Look out for blue plaques to them and others as you explore this fascinating area of London with a character of its very own.