William Kent – Designing Georgian England Exhibition at the V&A Museum
The Victoria & Albert Museum is the centrepiece for art and design in London, so if you have an interest in all things decorative, this is the place to visit. The V&A holds regular exhibitions on many different subjects, including fashion and the decorative arts. However, one of the most interesting in the next few months is William Kent: Designing Georgian England, and in conjunction with the Bard Graduate Centre in New York City, the Victoria and Albert Museum has organised a major retrospective of the work of William Kent.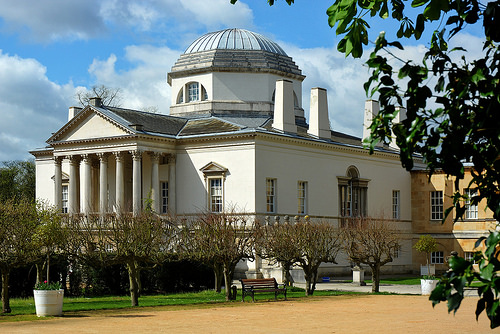 Opening on 22 March and running until 13 July, the William Kent Exhibition at the V&A will offer visitors an unparalleled glimpse into the life and work of one of England's leading architect and designers. The talented Mr Kent was largely responsible for styling Georgian England at a major turning point in the nation's history. But who was he and what did he do?
The Life and Times of William Kent
William Kent was a key designer during the early Georgian era. Thanks to his prolific output, he was instrumental in defining how the nation decorated their homes in Georgian Britain. However, not everyone at the time was a fan of his work! Some described him as a 'contemptible dauber' and his paintings as 'below mediocrity'. But despite all of this mud slinging from his many detractors, William Kent attracted many wealthy patrons who helped his business flourish, and as the years passed, Kent was able to develop his style and secure a number of high-profile commissions.
A Man of Many Talents
Most artisans and designers are known for their work in one particular area. For example, William Morris is famous for his designs that are today seen on wallpaper and soft furnishings. But the amazing thing about William Kent, something that will immediately become apparent if you visit the exhibition, is that his talent had no boundaries. The man could literally turn his hand to everything in the creative universe.
He painted, sculpted, designed costumes, theatre sets, landscape gardens, interiors, book covers and metalwork. As a result of his prodigious talent, he was asked to design the interiors and furnishings for many leading names in London society at the time. He also had a say in the design of some major buildings, including the Treasury, and by 1732, Kent had been given the prestigious title of Architect to the Prince of Wales.
Will I Enjoy the Exhibition?
If your idea of a fun day out is watching Arsenal get beaten, then no, you probably won't find much of interest in the William Kent exhibition. But if you have an interest in art, architecture and design movements, the exhibition will prove to be a fascinating few hours. There are hundreds of pieces to look at, including drawings, landscape garden designs, and key items of furniture from the Georgian period. So if you are looking for inspiration for your next interior design project, come along and spend an afternoon exploring the work of William Kent, who was a very influential man indeed.