Don't Miss the Paul Klee: Making Visible Exhibition
Time is running out if you have yet to go and see the work of one of the most creative and magical 20th century artists—Paul Klee. An exhibition of Paul Klee's work, titled 'Making Visible', has been on show at the Tate Modern since October 2013. It ends on March 9th, so if you haven't already treated yourself, now is a great time to go and see what all the fuss is about.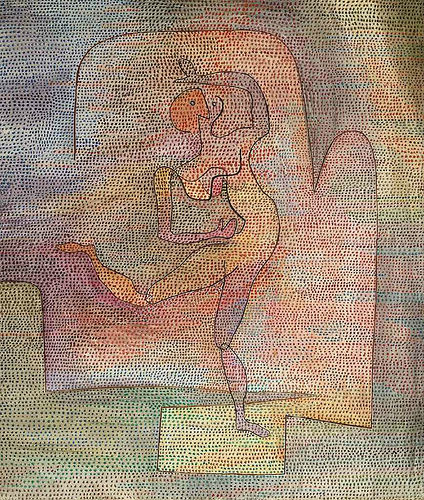 Largest Collection of Paul Klee's Work in One Place
Paul Klee was one of the most prolific artists of the 20th century. During his lifetime he produced thousands of drawings, paintings and translucent watercolours of breath taking beauty and creativity, but this is the first time that so many of Klee's artworks have been exhibited in the same place and grouped together, as Klee would have intended them to be.
Small but Perfectly Formed
What sets Paul Klee's work apart from many of the other great 20th century artists is the scale of it. Klee wasn't in the habit of painting huge canvases, as so many of his contemporaries did. Instead he worked on a small and rather intimate scale. Many of his drawings and beautiful watercolours are no larger than a novel, which for obvious reasons is rather problematic when it comes to mounting a large exhibition in a gallery like the Tate.
However, you don't need to worry about the missing any of the finer detail on your tour through the galleries. The first few rooms of the exhibition have been set up to foster a sense of intimacy in the viewer. Each work is set far apart from the adjacent pieces, which makes it easier to concentrate on them. Once you get used to the sparse nature of the arrangement, it will make it easier to enjoy each successive work of art.
A Sense of Order
One point worth making is that Klee was very well organised. In order to make it easier for people to work out where each work of art fell in the grand scheme of things, Klee had a system for numbering his works. Look closely and you will see that each is inscribed with two small numbers. These indicate the year in which the piece was created and where it fell in the sequence of works created that year. This is interesting in itself, but what makes it even more interesting is that you can look at successive pieces and see the creative process in the making, as Klee's ideas and creativity flow through the themes he worked on.
Take the Kids
Children don't always have much of an appreciation for art, but Paul Klee is an artist that kids of all ages will relate to. Many of Klee's works are characterised by vibrant patchworks of colourful squares, painted in an almost child-like way. But look beyond the layers of colour and abstract shapes and you will begin to see all kinds of wonderful things floating just below the surface of his compositions. So with half-term just around the corner, now would be a fantastic time to introduce a bit of culture into your children's life.