Anyone who enjoys the taste and texture of good quality chocolate should head over to London's Southbank centre this December for a wonderful celebration of the cocoa bean and the products that are derived there from. The chocolate festival is a free event which will open your mind to a whole new universe of chocolate possibilities. Visitors will be able to take part in chocolate workshops and watch demonstrations from some of the world most talented chocolatiers. Visitors will also be inspired by their visit to include more chocolate in their everyday cooking, and of course there will be a chocolate fountain – what celebration of all things chocolate could be complete without one? Then if it all gets too much you can take a break and enjoy a relaxing hot chocolate before you start exploring the festival again.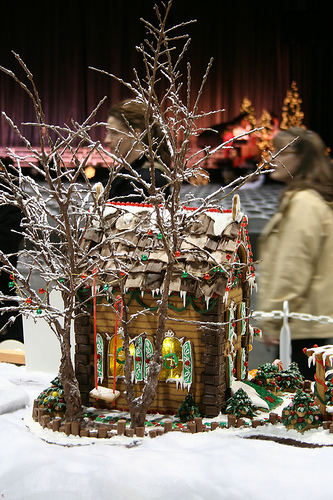 Festival Highlights
The demonstrations are sure to be one of the festival highlights as aspiring chocolatiers can learn how to work with chocolate on a totally different level. Of course at the heart of the festival will be the food, savoury and sweet but all linked to the theme of chocolate. The kids too can get in on the act by joining in with a number of different craft activities related to the world of chocolate, the activities are not only for the kids though all of the family can have some chocolate themed fun too. The seasonal 'real food' market is bound to be a winner along with the other specially created food showcases. If you have ever wanted to try a chocolate cocktail then this is the place to do it, plus it is the best place to get your hands on some of the world best chocolate. The festival has been taking place at the Southbank Centre for the past ten years, each year growing in size and popularity. The 2013 festival looks set to be the biggest and best yet.
About the Festival
The festival takes place from Friday 13th December through to Sunday 15th December at London's famous Southbank Centre. Doors will open at 11am each day and close at 8pm (6pm Sunday). The most impressive part of the festival is the fact that it is free to attend and enjoy. To make the most of the festival you should wear comfortable shoes as you are going to be on your feet for a while, working your way around all of the different stages, stalls and activity centres. Take a couple of bags with you to carry all of your chocolate treats and gifts home with you. Forget all thoughts of diet and detox until the New Year and make the most of this extra special chocolate extravaganza in the run up to Christmas. Aside from gift for friends and family and a few special treats for yourself you may even pick up some tips on how you can include some chocolate into your Christmas lunch recipes for a Christmas dinner with a unique twist.