Madame Tussauds is one of the most popular tourist attractions in London.  Located on Marylebone Road it has been in its current location ever since 1884.  Home to some fabulous wax works, visitors can walk down the red carpet with Robert Pattinson, play football with David Beckham or even get used to Royalty with the Queen and Prince William.  There are fourteen zones to visit in the building, all of which are interactive and feature some amazing wax work models.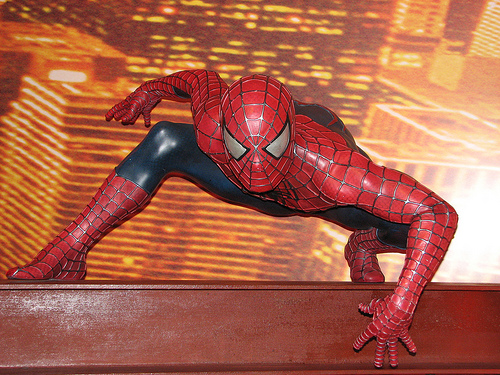 History of Madame Tussauds
Madame Tussaud was born in France in 1761.  She learned the art of wax work modelling from her mother, a skilled wax work model physician.  Taking an early interest in the art, Madame Tussaud created her first wax work model in 1777 of Voltaire.  Her collection of wax work figurines continued to grow over the years until in 1802 she was invited to London to showcase her work at the Lyceum Theatre.  Following this Madame Tussaud continued to showcase her work in locations throughout the UK until finally Madame Tussauds wax museum was created in 1836.
The Waxwork Figures
Madame Tussauds in London is home to hundreds of wax work figures including renowned sports stars, royalty, film characters, fashion models and designers, Bollywood and Hollywood stars, historical figures, pop stars, world leaders and more!  Literally everyone from Lady Gaga to President Obama, Charles Dickens to Jean Paul Gaultier and Captain Jack Sparrow to the Hulk can be found in the museum.  No matter what your interests are there is sure to be a waxwork figuring for you to pose with for the perfect photo!
Kate Winslet is the Latest Addition
The latest waxwork model to be added to the collection at Madame Tussauds is that of Titanic star Kate Winslet.  The figure of Winslet is going to be placed with other British Hollywood stars including Dame Judy Dench and Dame Helen Mirren.  Her wax replica is modelled on the night she won an Emmy and the designers even spent hours recreating the make-up and hairstyle she wore on the night.  Her waxwork figurine is even sporting the beautifully sophisticated Elie Saab dress from the evening.
Getting to Madame Tussauds
Madame Tussauds is just a two minute walk away from the Baker Street tube station making it easy to get to.  It can also be reached by bus on one of the numerous bus lines that run throughout the city.  The museum is open all year round from 9am until 6pm except for during the Christmas period when times vary; it is closed on Christmas day.  Due to the long queues it is advisable to book your tickets before you arrive to skip the queue and enjoy cheaper ticket prices.
Prices at the door range from £24.60 for a child to £28.80 for an adult or £99.00 for a family of four.  Tickets can however be booked online in advance and come with a 30% discount and priority pass.