London's Christmas Grottos
There is nothing more exciting as the festive season rolls around, than taking the children to visit Santa in his grotto. Thanks to a wealth of Christmas magic, Santa is able to be in many places at once throughout November and December so that as many children as possible can get to see him before Christmas Eve. There are hundreds of grottos waiting for Santa to make an appearance this year, and to follow are just some of the most exciting.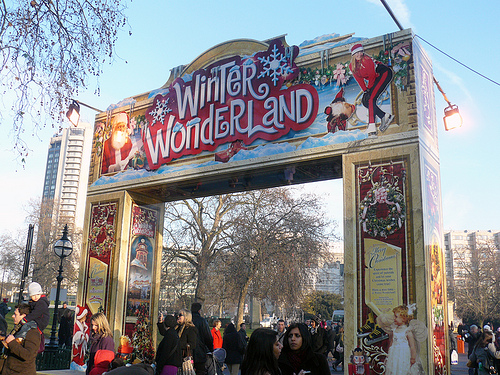 Christmas at London Zoo
London Zoo is promising an animal filled winter wonderland this Christmas. From November 16th to December 24th children will be able to meet Santa as well as be able to take part in a number of festive themed activities. Of course the zoo's reindeers will be taking centre stage! You will be able to learn more about Santa's animals in the keeper's talks, and discover why Santa's reindeer are all girls. Included in the experience is the opportunity to be a 'Keeper's Little Helper' where children can help to prepare treats for the animals before settling down into story time with Mother Christmas. This is a ticket only event which is priced at £25.50. The experience is suitable for children ages ten years and under.
The Grotto at Westfield Stratford City
When you visit Santa at Westfield Stratford City you are in for a totally different kind of Christmas experience. They are offering visitors a 5D, personalised experience that is sure to stay in children's memories for many years to come. The children will be entertained by the animated film of Elbow the Elf as he attempts to save Christmas from the once good elf who turned bad. As well as the visual experience, the extra dimension they are bringing to the experience involves lighting, wind and lots of magical elf dust. The children will all receive a free gift from the man himself and will also have the unique opportunity of starring alongside Elbow the Elf and helping him in his quest. The grotto is open between 21st to the 24th of December.
Hyde Park Winter Wonderland
Once again Hyde Park is set to become a magical winter wonderland filled with attractions, shows, a Christmas market and of course a grotto where the children can see Santa. There is more here than just children's attractions though as the event is aimed at all of the members of the family. Entry to the event is free and Santa will be in residence between 10am – 6pm daily. Take a ride on the observation wheel and get a fantastic view of the park in all of its winter wonderland glory, or take a turn around the fabulous ice rink and enjoy all of winter themed festive fun the event has to offer. There are a number of rides available that are suitable for the smaller members of the family to make sure that they don't miss out on any of the fun being had by the adults. The Winter Wonderland will be in operation between November 23rd and January 5th 2014, between the hours of 10am – 10pm (Closed Christmas Day).