London Zoo Late Night Opening
London Zoo has always been a fantastic place to go for a family day out, but on Friday evenings during June and July, the country's biggest and best zoo opens its gates to a more grown up crowd. London Zoo Lates, as the zoo refers to its late opening nights, are becoming a summer tradition, and in 2014 the first Friday evening the zoo will be open is June 6th, and then every Friday after that until the last night on July 25th. The evening is aimed at adults, with the park closing to its normal crowd at the usual time of 5.30pm to reopen for an 18 and over audience from 6pm onwards. All of the usual facilities will be open, plus some additional things laid on to cater to people looking for an interesting and alternative thing to do on a Friday night.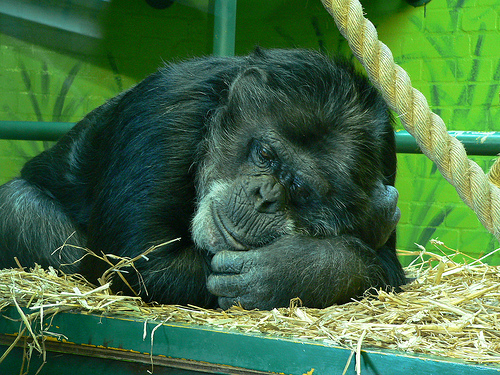 Why Visit London Zoo on a Friday Night?
Going to the zoo is always a fun time, but if you are an adult without children then you probably don't really think of London Zoo as somewhere to visit. With London Zoo Lates, the zoo makes it possible for people who want to have a good time looking at the animals to do so in a more adult oriented environment, so if you think it would be nice to see things like Sumatran tigers, lions, rhinos and apes, not to mention all the weird creatures in the reptile and insect houses, but don't really want to deal with hundreds of kids everywhere, then this is the perfect opportunity. You may find that you also get to see a bit more of the animals that tend to sleep all day!
As well as simply walking around the zoo under your own steam and checking out all the different species on display (many of them rare and endangered), you can also listen to talks or join in special tours which are geared more towards adult visitors so are designed to be informative and entertaining at a different level to those available during the day to guests of all ages.
More Than Just Animals
While the idea is to get to look around the zoo in a more 'grown up' way, this is also your Friday night out, so don't worry, there are also plenty of good food and drink options available at London Zoo Lates. With pop up bars located all around the zoo, and events like wine tasting, you can get a refreshing beer and have a few drinks with friends as you enjoy a slightly more unusual evening out. There will also be a good range of different international food stalls with different things to try from locations as exotic as the animals themselves.
London Zoo Lates is a great way to spend a sunny Friday evening, and if you want to continue your night out after the zoo closes, you are within walking distance of the pubs and lively music scene in Camden.