Travelling on a tour bus is a great way to visit all the sights and tourist attractions in London within a relatively short space of time.  There are dozens of tour companies in the capital that cater to numerous different London experiences and most of them allow you to hop on and hop off the double decker bus you tour on when you want to take a closer look at a specific attraction.  If you want to see London in a different light you might want to check out a London by Night tour.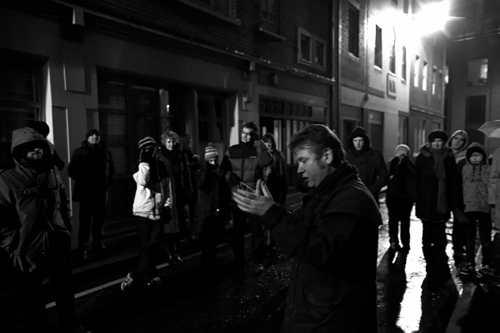 London by Night Tour Companies
There are a whole host of tour companies that offer London by night tours and each will of course have its own specific itinerary.  Some that I would definitely recommend however include:
London Ghost Walk – London Ghost Walk tours will take you through haunted quarters and dark alleyways and graveyards as you trace the footsteps of Jack the Ripper in Whitechapel and listen to your guide tell you ghost stories.  The London Ghost Walk tours around Halloween are especially popular!
Golden Tours – This company aims to show tourists how spectacular the English capital is during dusk.  Popular attractions including the London Eye, the Houses of Parliament and Buckingham Palace will all be visited with a professional tour guide.
Conceirge Desk – If you fancy something a little different, Conceirge Desk centre their London by Night tours around Soho and Chinatown.  These are two places that really come to life as the sun sets!
Although most of the above tour companies will give their guides in English, you will find companies who also have bilingual guides or headphones that you can listen to, so you know what you are looking at in your native language.
London by Night Tour Prices
The price of London by Night tours varies depending on the season and the specific tour that you choose to embark upon.  However as an example you can expect to pay around £15.00 per adult and £7 per child for a two hour tour.  Most companies have discounts for families and many will have discounts for everyone during the low season.
Why We Recommend London by Night Tours
Day tours are great but let's face it, London is a very busy city and travelling during the day often means sitting in traffic for quite a while.  At night time the traffic eases off and you are free to travel around and see the sites in a more relaxed style… and of course, the daytime crowds have usually thinned by night time.  If you choose to go on one of the ghost tours, after dark is the best time to really let your senses run free – and trust me they will!  As you hear about the Whitechapel murders, you and the rest of the group will be feeling shivers down your spine that just cannot be explained.
London by Night Tours really are a way to see the English capital in a totally different light!  The magic only really comes alive once the sun has set and the city lights are turned on.  It is an experience that cannot be missed!