Leighton House Museum is situated in London, in the Holland Park district of Chelsea and Kensington. Named so because of the former resident of the home, a leading artist of the Victorian era Sir Frederic Leighton had the house built to be both his home and studio.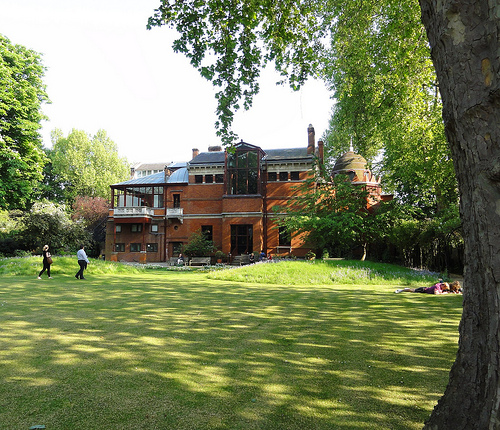 Now a private place of art, not only can you view Leighton's depictions of biblical, classical, and historical subject matter, you can do so in one of the most remarkable 19th century houses of its kind.
History of Leighton House
There is a lot to be said about this house; with its architecture and history, a lot has happened in the walls of Leighton House. Leighton lived and worked in the house for around 30 years, making some of his most famous paintings which can be viewed within.
His huge painting studio shows work at different stages, some he passed away before he could complete. Many of the most famous Victorians of the time visited this studio, including Queen Victoria herself who bought his first major painting which can now be seen in the National Gallery in London.
Leighton House is surrounded by smaller studio houses built in the late 19th century. These studio houses show an in-depth look into the Victorian era including social status, wealth and some of the most successful artists of the time.
Collections
Leighton passed away in 1896 and as he lived on his own and had no heirs, most of the items in the house and his collections of work were auctioned in London. Following on from this in 1900, the house was converted into a museum and so Leighton House Association was born.
Leighton House Association began to campaign to have Leightons collections back where they belong, where they were painted. They wanted Leightons own work in his museum and rightly so. The largest part of Leightons work are his collections that were made between 1897 and 1910 and further collections were added as they were acquisitioned.
Clytie, one of Leighton's most famous paintings, was acquired in 2008 and holds a proud position in his studio. Leighton House Association continue to strive to get each of his pieces back in his home.
Visiting Leighton House
Leighton House Museum can be wandered at your own leisure, with tickets available at the door only. There are many buses that stop near the house or there are parking facilities located nearby.
There are tours held if you wish to gain a better knowledge of the house and its former resident, so check out the website for times and dates. You can also book a private tour if you wish, and schools can also tour the home. Leighton House also offers late night openings on selected dates in which you can tour the house whilst enjoying live music. If you are an Art Fund Member, entry is free.
If you love architecture, history or art, or perhaps all three, Leighton House Museum is a must-see whilst in or around London.