Jean Paul Gaultier – Crazy Fashion at the Barbican
Jean Paul Gaultier is known as the enfant terrible of the fashion world. Over the years, Gaultier has shocked and amazed in equal measure. Like the man himself, the exhibition of Gaultier's work doesn't take itself all that seriously, so if you have an interest in fashion and design, head along to the Barbican Centre on Silk Street for a peak at some of Jean Paul Gaultier's fabulous garments.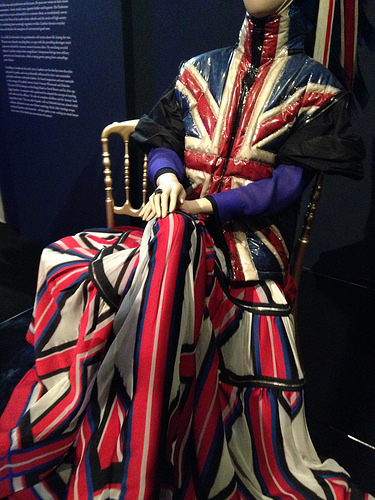 The Fashion World of Jean Paul Gaultier: From the Sidewalk to the Catwalk began on Wednesday April 9 and ends on Sunday August 17. The Barbican is open between 9am and 11pm. Tickets are available from the ticket office. The exhibition is also accompanied by a separate (and complementary) events programme and film season, which includes films Jean Paul Gaultier has worked as a costume designer.
A Controversial Figure
Known for his eccentric personality and wacky sense of humour, Jean Paul Gaultier first came to prominence in the 1970s. The critics are often divided in their opinions of his work, but over the years Gaultier has had an enormous influence on the world of fashion and his fellow designers. The Barbican show features Gaultier's work from the last four decades, including couture and ready-to-wear outfits.
Many of his designs are highly androgynous, which is a step away from the overly sexualised images we are so used to seeing in today's fashion world. The show explores some of these themes by attempting to illustrate how Gaultier blurs the boundaries between the sexes to create a new kind of fashion. And because it is Jean Paul Gaultier's work that is on show, it does this with a sense of humour.
A Theatrical Affair
Jean Paul Gaultier is no ordinary fashion designer; so don't go along expecting to see a collection of couture outfits in glass cases. The exhibition is more of an art installation than a regular exhibition. It explores Gaultier's boundary-busting creativity over the last 35 years by way of catwalk footage, photography, film, music video, dance, stage costumes, and clips from the infamous cult TV show: Eurotrash.
Cult Show – Eurotrash
The late-night cult show, Eurotrash, ran for sixteen seasons during the 1990s, the first seven of which were co-presented by Jean Paul Gaultier and Antoine de Caunes. Eurotrash featured all kinds of bizarre material, including singing dogs and porn stars, so the eccentric Gaultier was very much in his element. The Barbican exhibition features some of his best clips from Eurotrash, so if you missed them first time around, now is your opportunity to see what all the fuss was about.
The Madonna Connection
Some of Jean Paul Gaultier's most famous garments are Madonna's conical bras worn by the singer during her 1990 Blonde Ambition world tour. But although these are among Gaultier's most iconic pieces, he has also designed stage outfits for Kylie Minogue and film costumes for directors' Luc Besson and Pedro Almodovar.
Even if fashion is not your thing, this show promises to be witty, humorous and quirky, and despite featuring footage from Eurotrash there is no age restriction in place.