Find the Perfect Parking Space with JustPark
Driving around in circles, frantically looking for a parking space, you wonder aloud how much longer you can keep up the act before you lose your cool. Between people stealing the only parking spaces available as soon as they become open and the quintessential bad drivers that inhabit any parking area, this becomes a daily routine for many in urban areas. If your daily parking experience is anything but a breeze here in the UK, then you'll be happy to hear about JustPark. Below, we'll give you a walk-through of how the service works and how it can help you save time and avoid stress when all you want to do is park.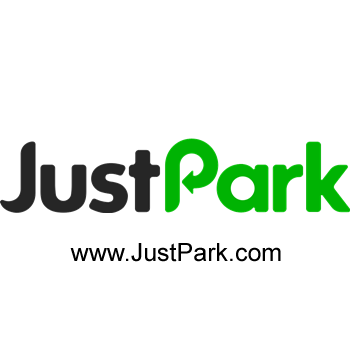 How JustPark Works
The concept of reserving a parking space hours, days or even weeks in advance seems like a novel concept to many, but that is exactly what JustPark allows users to do. You can perform a quick search to find a list of all available parking spaces in a given area; from there, reserving a space in one of the company's pre-approved locations will guarantee you a spot on that date and time. By avoiding the frantic empty spot seeking game that oh so many have to play these days, you'll be able to park your car quickly and get on with your life. Who wouldn't enjoy more of that?
JustPark's Benefits
JustPark has several benefits when comparing its use to traditional paid and free parking solutions. First of all, the service averages out to be approximately sixty percent cheaper than traditional on-street parking. Secondly, you'll avoid costly mistakes in the form of parking tickets, accrued in large part when you finally lose all patience and park on somebody's lawn or driveway (we're kidding about that, but you get the point). In addition, you'll have peace of mind in knowing that a reserved space will be waiting for you in any situation and that you do not have to fight the masses in order to secure safe and reliable parking in stressful times.
Where You Can Park
JustPark has an expansive network of parking locations scattered all across the United Kingdom, so there is bound to be something available near you. With respect to city parking, you'll find options available in London, Manchester, Glasgow, Brighton, Southampton and Leeds, just to name a few. Station parking is available at King's Cross, Paddington, Golders Green, Stanmore, Hampstead, and many others. Airport parking services can be found at all of the major airports in and around the country, while stadium parking around Wembley, Millennium and Twickenham – just to name a few – will also be waiting for you.
Trying It Out
Signing up for the service is free and you can login via Facebook. Accessing the service is quite simple, with both a web-based interface and an iOS app available to help you reserve parking on the fly. Integrated into the layout are straightforward pricing and payment options for your experience, as well as the ability to rent out your own space to other JustPark users if you own a parking spot in prime parking areas. We really think you'll get the most out of your parking experience by trying out this service the next time you fret about circling around in parking areas, looking for a place to park your automobile.