Discover London with an Oyster Card
If you are new to finding your way around a city, the thought of navigating the public transport can be daunting to say the least. Thankfully visitors to London will find that it is not as scary as they thought as all they need to do is purchase an Oyster Travel card. With an oyster card in your pocket you can travel around the city with ease as you will gain access to all forms of public transport that the city has to offer. With the card you can travel on the tube, bus, tram, DLR, the London Overground, many National Rail services and even the Thames Clippers. Plus to match your card to your time in the city they are available as daily, per week, monthly or annual tickets.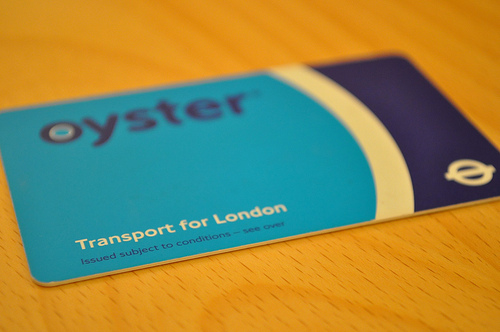 How It Works
Rather than having separate ticks for all of your journeys, the Oyster Card is a smartcard which is electronically coded so that it can be read by card readers all over the London Transport network. To cover the cost of the technology involved in the cards there is a £5 deposit, which is refundable upon the return of the card. Oyster cards can be renewed or refunded, as well as reported lost or stolen online, plus the new ticket machines allow you to update your card then and there rather than having to queue for the ticket office. Regular travellers who make the same journey every day can update their Oyster Card with a London Bus pass or travel card, which to can be bought for specific amounts of time. All of the different upgrades and top ups are designed to ensure that as a traveller you get the best possible value for money on all of your travel tickets.
The Pay as You Go Oyster
Just as you would top up your mobile phone with credit, you do the same for your Pay as You Go Oyster card. Once topped up you will be able to go on as many different journeys as you want over the course of 24 hours and will pay much less that you would if you were buying separate tickets for each journey.
Transport Zones
One of the most confusing aspects to travelling around the city is the different transport zones that are in operation. The cost of your travel ticket directly relates to whichever transport zones you will be travelling into. In total there are nine zones with both zone 1 and 2 being central London, with zones 6-9 radiating out from the city centre. You must ensure that there is enough credit on your Oyster card to get you to where you want to be, if there are insufficient funds on your card or you purchased the wrong ticket you may be liable for a fine. An all day travel card to get you in and around Central London (Zones 1 and 2) costs less than £10.00, saving you a fair bit of money on buying separate train and bus tickets.