There are plenty of interesting places to visit in London, which goes without saying, but occasionally it can all get a bit much for the younger members of the family. After all when you are a child there are only so many suits of armour you can look at and period rooms that you can walk around without getting a little tired and to be honest, a little bored too. But there is a place where you can go where you can combine learning about history with something fun and interesting, especially if your child who has been dragged from one exhibit to the next constantly being told 'Don't touch that sweetheart' or 'shh, you have to be quiet here!'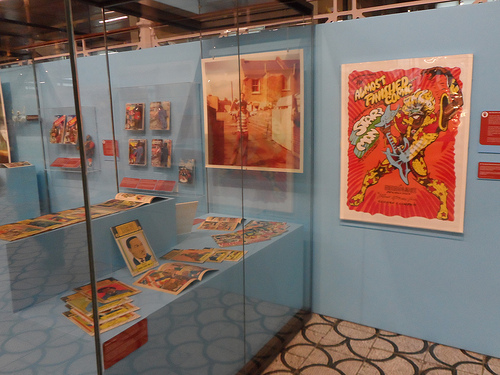 Toys As Far As the Eye Can See
This is the Museum of Childhood, a place where children can be surrounded by toys, some very old and some contemporary, but all in an environment that welcomes interactivity. This is a place where parents and grandparents can reminisce and the children can look at them in wonder and probably ask where the batteries go! The museum contains a wealth of toys that require only the child's imagination as a power source, something a lot of today's children will find difficult to comprehend. All of the exhibits in this wonderful museum belong to the Victoria & Albert Museum, and are on display in this wonderful facility in London's Bethnal Green where they reconnect people of all ages with memories from their past. Some of the artefacts and exhibits here date back to the 1600's and offer a rare glimpse of what life was like for a child during this period.
Hands On and Interactive
Of course, due to the age, value, and fragility of some of the items in the museum, not everything can be touched and handled by sticky fingers and inquisitive minds, but there are plenty of things that can be played with that children of all ages will enjoy. The museum offers a range of daily activities which include treasure hunts around the museum, dressing up areas and the chance to learn what it was like to be a child in days gone by. For parents with children aged five and under a Montessori pack is available at reception that includes a museum trail to follow, play mats and colouring materials. One of the most appealing aspects of this museum is that entry is always free which means that you can visit again and again, especially if you want to enjoy storytelling or crafting in some of the workshops that the museum organises.
Friendly and Fun
There is however one major drawback to this attraction, and that is that is can be incredibly difficult to get your children to follow you willingly when it is time to leave! You too may find that your interest is peaked more in this museum than in any other you visit during your time in London, and you may find yourself buying toys for your children in the gift shop that remind you of your own youth.