Puccini's Turandot at the Royal Opera House
Turandot was the final opera written by Puccini, and sadly remained unfinished at the time of his death. Many believe that it is his most powerful piece, but if you have yet to make up your mind, now would be a good time to go along to the Royal Opera House in Covent Garden and judge for yourself. The show's run ends on 10 March so don't delay—book your tickets today!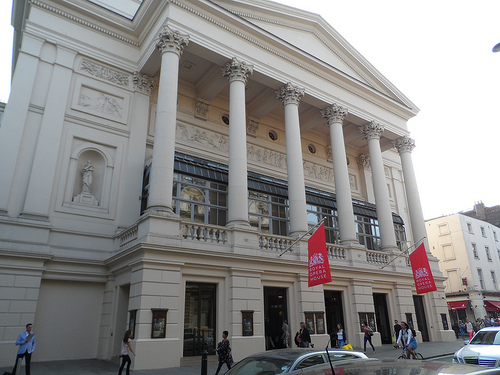 What is Turandot About?
The title of this opera is also the name of one of the main characters for Turandot is a Chinese Princess. The story of Turandot is played out over three acts. The opening act begins with an execution—the unfortunate Prince of Persia, in his attempt to secure the princess's hand in marriage, has failed to work out the three answers to her riddles. She, being about as far removed from a Disney princess as you can imagine, is not remotely bothered because she doesn't want to get married to a stranger. At this point, the main character, dashing Prince Calaf, enters the story.
Prince Calaf, for some strange reason given her psychopathic tendencies, falls madly in love with Princess Turandot when he sees her for the first time, just as she refuses to spare the Prince of Persia's life. Although the princess's father and three of her ministers plead with Calaf to walk away, he accepts her challenge. Of course he succeeds and Turandot realises she will have to marry her ardent suitor. So Calaf, out of sympathy for her, offers her a way out in the form of a new riddle, which she accepts. If Turandot can guess Calaf's name, he dies, but if she doesn't, everyone else dies.
The Grand Finale
In the final act, enjoy listening to the famous aria, Nessun Dorma (translated as 'nobody shall sleep'), as the only two people who know Calaf's name are soon hauled into the palace by the mob. Calef's father and his father's young slave girl are now in serious danger. Calaf tries to save them, but Turandot orders the girl to be tortured so that she reveals his name. The slave girl is madly in love with Calef and doesn't give up her secret, eventually sacrificing herself to save his life. This means Calef has won and is now granted the throne and his princess. She, amazingly, finally sees the error of her murderous ways and discovers the true meaning of love.
Is Turandot Worth Seeing?
Some critics say that Turandot is not as complex as La Bohème or as thrilling as Tosca, but the stylish production of Turandot is definitely worth an evening out. The story is interesting and the lead singers deliver impressive performances. All in all it is a wonderfully romantic piece of classical opera that will appeal to everyone.
Performances are twice per week, but on different days, so check the dates before you make plans. The show begins at 19:30 and has two intervals in the middle. Tickets for Turandot can be bought from the Royal Opera House box office.