Burlesque is back and in a big way! The London Burlesque Week 2013 is carrying forward the torch ignited by previous London Burlesque Festivals which have always sold out year upon year. The week will be filled with a variety of live performances of both burlesque and cabaret acts, this feather waving and tassel shaking week is a celebration of the very best of burlesque talent from all over the globe. Events are being hosted in clubs right across the city so wherever you are you should be able to take in a show or two.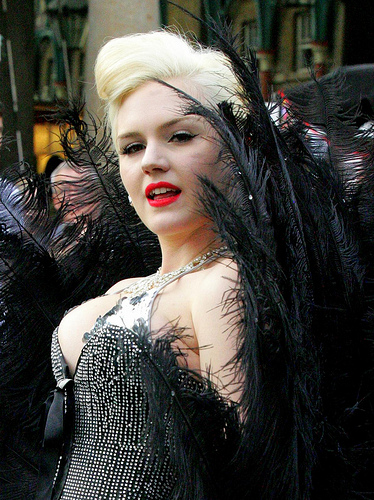 As if it could top the events that last year's festival goers saw, this year the organisers are promising even more glitz and glamour than ever before, as well as more from the genres of vaudeville and striptease as well as cabaret and variety. The man behind the festival is Chaz Royal a seasoned festival producer, and if anyone can pull together an event to remember, he can. The event runs from May 10th to May 19th 2013 and is set to be a very memorable week for those that attend.
Event Highlights
After continually performing to sell out audiences at the events held over the past couple of years the stars that you love to watch are back and ready to give their audiences even more. These are the best acts that you will find in the UK right now, with people like Pinky Deville, Aurora Starr and Catherine D'Lish, Pepper Potemkin and Salvia Badtripes plus a whole host of other burlesque, vaudeville and cabaret starts lined up waiting to entertain more sell out audiences. This a festival unlike any other that the city has ever seen and the audience can expect to be entertained, titillated and teased until they can take it no longer, or until next year's festival at least.
Top Quality Acts
They say that variety is the spice of life, and that is just what you will be getting – an incredible variety of spice and lively entertainment! The acts that are set to entertain the crowds are both creative and seductive with a wealth of experience and never ending variety of talent on show. In previous years audiences have been entertained by an excellent selection of live acts of exceptional quality from the likes of Maleficent Martini, the Hocus Pocus Theatre and Missy Macabre all performing live. This year audiences can look forward to incredible shows from Equador the Wizard, who brings to the festival a mixture of magic and erotica which will probably leave you in a state of confusion if not frustration.
No variety show is complete without a really good comedy act and this year some of the laughs come from Duke Demillo and his cheeky repertoire. Whatever you want or expect from a burlesque festival you are guaranteed to find it here, complete with feather boas, fishnet stockings and all manner of fabulous frivolities. Set the date in your diary, book your tickets and enjoy the show.