Castleton (Peak District)
Castleton is a picturesque village, located at the centre of the Peak District National Park. Castletown is known for its rich history, show caves, garland ceremony, and Cave Dale. With a population of 1,200, many more visit the village every year, especially during their Christmas celebrations. If you are planning to visit Castleton, here are some things you can see and do during your visit.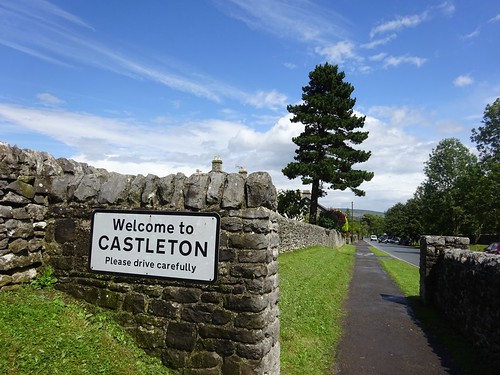 Peveril Castle
Peveril Castle is situated above the village of Castleton. The ruined castle dates back to the 11th-century, meaning for those who want to explore Castleton's history, a trip to Peveril Castle allows you to learn the story of Peveril. Peveril Castle boasts panoramic views of the wonderful Peak District, as well as a visitor centre that houses interactive displays for all age groups.
Treak Cliff
Treak Cliff Cavern is known across the globe for its large and unique deposits of Blue John stone. Treak Cliff Cavern is also home to some of the most breath-taking cave formations in the United Kingdom. When visiting Treak Cliff Cavern, you can follow a self-guided audio tour that enables you to take in the fantastic views of Hope Valley. There is also a gift store where you can purchase souvenirs and mementos of your visit.
Cave Dale
Cave Dale is located close to Castleton village. Rather than being a huge cavern, it's actually a steep pathway up out of Castleton, between two limestone cliffs. The rocky route is part of a circular walk that takes in Mam Tor and the Great Ridge route. Once the footpath opens out, you follow it over the top, turn right towards a farm, and in the distance, you'll see Mam Tor. There is a fair bit of tough hiking involved up and down Cave Dale and sturdy boots are recommended.
Winnats Pass
Winnats Pass is known as one of the many photogenic areas of the Peak District. Winnats Pass is a spectacular limestone gorge, which includes a variety of footpaths you can embark on to appreciate the view in all its glory. If you head to Winnats Pass, you must avoid climbing the sides of the pass, as it can be dangerous.
Castleton Museum
The Castleton Museum can be found inside Castleton's Visitor Centre, which showcases the rich history of the village and surrounding areas. If it's a rainy day and you're looking for something to do with shelter, a trip to Castleton Museum is a must. At the museum, you can explore displays including the geology and archaeology of Castleton, as well as learn about the village's past inhabitants and industries. Visitors can learn about what happened to Castleton throughout the world wars, as well as the kinds of clothing and tools used over the past centuries. There is even a carved head that dates from 1,000 BC! Make sure to look at opening times to avoid disappointment.
Castleton welcomes thousands of tourists to its beautiful village every year. Stepped in rich heritage and tradition, the village offers tourists and visitors an array of exciting activities and excursions to explore.